Eligma offers a crypto payment solution via your mobile phone and is one of the few crypto projects out there that actually have a working solution that is implemented on a larger scale.
At eToro you can trade 49 currency pairs, including several cryptocurrencies.
Join eToro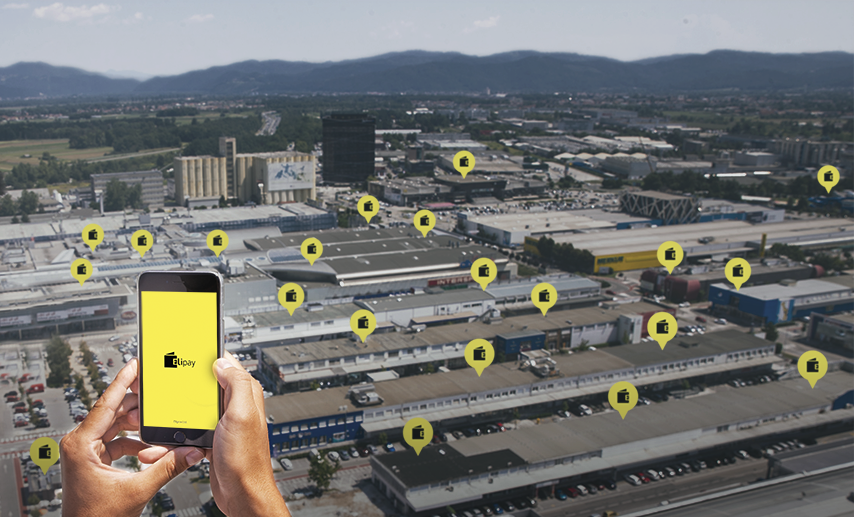 Eligma first developed a crypto payment solution and then partnered up with a 60-year old shopping mall in Slovenia that, coincidentally, already had the name BTC CITY (without any former relation to Bitcoin).
Because of this partnership, 21 million visitors that visit Bitcoin City each year can now pay with crypto in each of the 450 stores and 70 bars & restaurants. Famous Bitcoin Cash aficionado Roger Ver has recently stopped by to see what Bitcoin City is all about, and was quite happy and impressed that he could buy food, clothes, and technology accessories with his dear $BCH in the stores.
Eligma's team has had a rare opportunity to test their product 'Elipay' on a larger scale, and is already looking to expand considerably by setting up another Bitcoin City in California, where Eligma's CEO, Dejan Roljic, has a vast and impressive network thanks to his former entrepreneurial dealings and some family relations.
SOLUTIONS OFFERED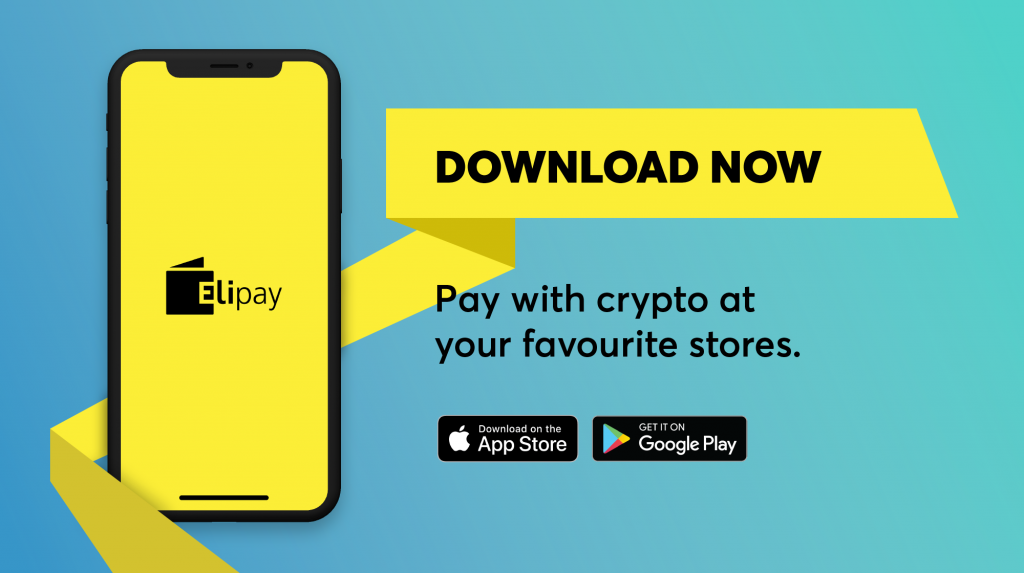 1. PAY WITH CRYPTO
With the Elipay app you can pay with crypto in all the stores that are connected to the network (so far exclusively adopted by Slovenian shops).
Merchants accepting payments with Elipay can get their payments in FIAT (dollars, euro, etc.) if they prefer. As Eligma handles the conversion from crypto to FIAT behind the scenes, none of the trading parties will ever have to worry about anything  other than what currency they prefer to deal with.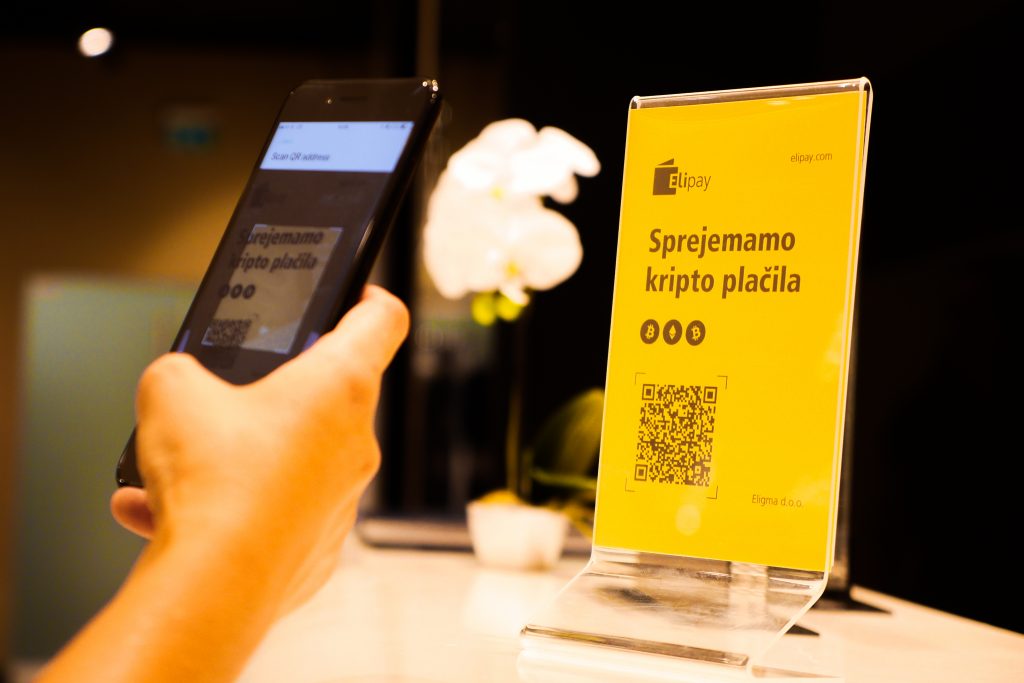 The actual payment process in the store is very easy. The customer tells the cashier that he/she wants to pay in crypto and then scans a QR-code with his/her Elipay app. The amount is then simply deducted from the customer's account, transferred into the merchant's account (with or without FIAT conversion, depending on merchants wishes), and the customer receives his/her purchase.
The payment process takes the same amount of time as if you were paying with cash or card, which really gives crypto some of it's much needed day-to-day use-case.
It even gives crypto-sceptic merchants a reason to implement a crypto payment solution, since they can get paid in the local currency and don't need to worry about e.g. crypto volatility or storage issues.
2. DISCOVER, TRACK AND RESELL
A crypto payment solution is not Eligma's only vision, as they also plan to incorporate services that aid users in discovering, tracking and reselling their products – all part of a greater rebranding into the more internationally recognizable name 'Elly' (instead of 'Eli') in Q1 2019.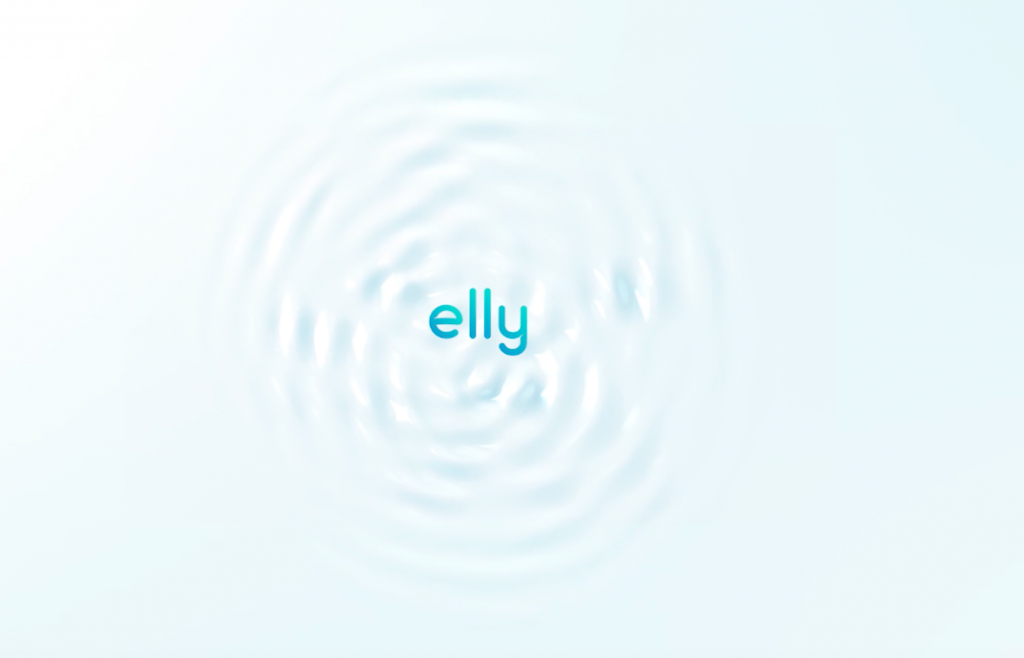 First of all, discovering products will be done through suggestions by an AI, based on personal preferences – for a very early look into the solution you can check out helloelly.
Second, tracking will be done through providing users with an inventory of their purchases inside the Elipay app, and also by suggesting users to make an inventory of the items they already have in their household – maybe through the use of free agents (like Uber does with drivers) ie. 'inventorists' that come to your home and do the inventory for you.
Third, Eligma's AI will then always keep an approximate updated price of all the items you have entered into the inventory. Should you ever wish to resell, you can put it up for resale on Eligma's marketplace with a click of a button.
This grandiose vision includes not only purchase of goods, but actually plans to provide a wholesome solution for the whole process of buying an item, having it in your household for the time you need it, and then finally reselling it once you don't need it anymore – all inside the same app!
ORGANISATION
Eligma has its headquarters in Slovenia but also enjoys an increasingly strong presence in Silicon Valley in California.
When I met with CEO, Dejan Roljic, at the Delta Summit in Malta, I could understand that they very much wanted to keep their headquarters in Slovenia and help bring the country forward, but that they were struggling, like so many European countries, with conservative and somewhat backwards thinking politicians.
All in all, they very much wanted to stay in Slovenia, but, as a business, also had to think about if it might be better business-wise to be based in another country.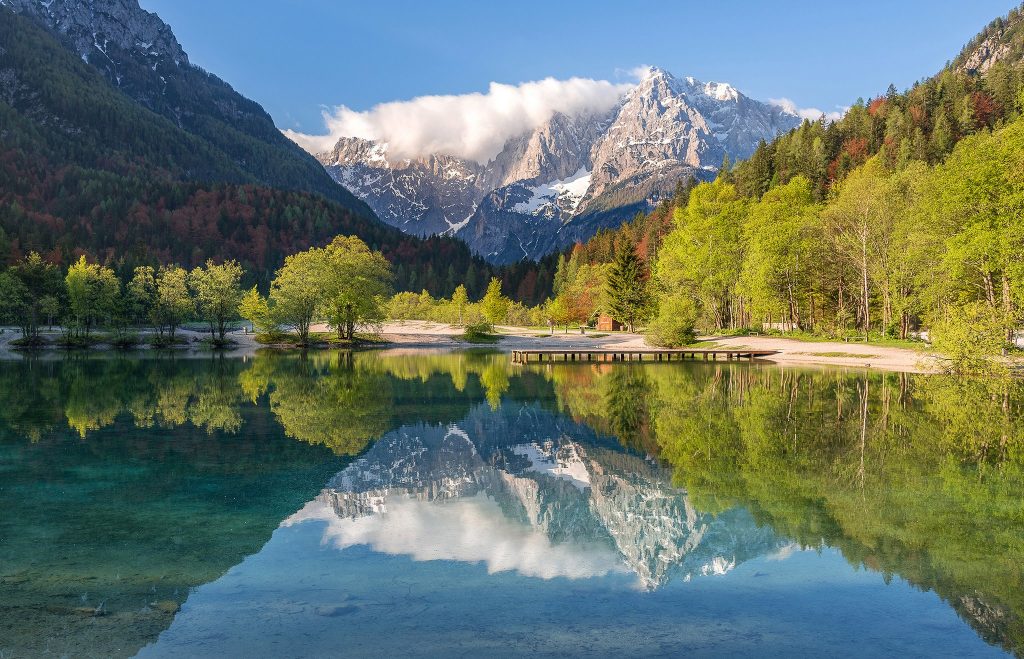 The core team of Eligma consists of 42 people, but since CEO Dejan has been involved in startups a long time (namely with the project Accelerator that has offices in both Slovenia and Silicon Valley in the US), I got the feeling they had access to some external work units regarding developers and especially AI. So the actual workforce working on the project might be quite higher.
COMPETITION
Since Eligma still must be regarded as primarily a crypto payment solution, most obvious competition would be other projects who are providing merchant solutions for accepting crypto, such as the established BitPay, which delivers many of the same functions as Eligma and in the same ways (QR-code payments through mobile phone scanning).
BitPay (established in 2011) definitely has longer experience as a payments provider compared to Eligma. However, Eligma is expanding very rapidly, and might have an edge with the Bitcoin City concept, where whole malls (or other bigger venues) start using the solution simultaneously – especially if/when they open one or two more (another one should be in the works in California). We may then see a snowball effect in the expansion of the new malls/venues.
Crypto.com and Wirex, which are providing a Visa card you can load up with crypto, can be seen as competition for crypto payments in stores, but since they are not operating with QR-code scanning, there is some difference.
While Visa cards (and similar) are currently still the preferred payment solution worldwide, there is no question that mobile phones used for payments will be the future.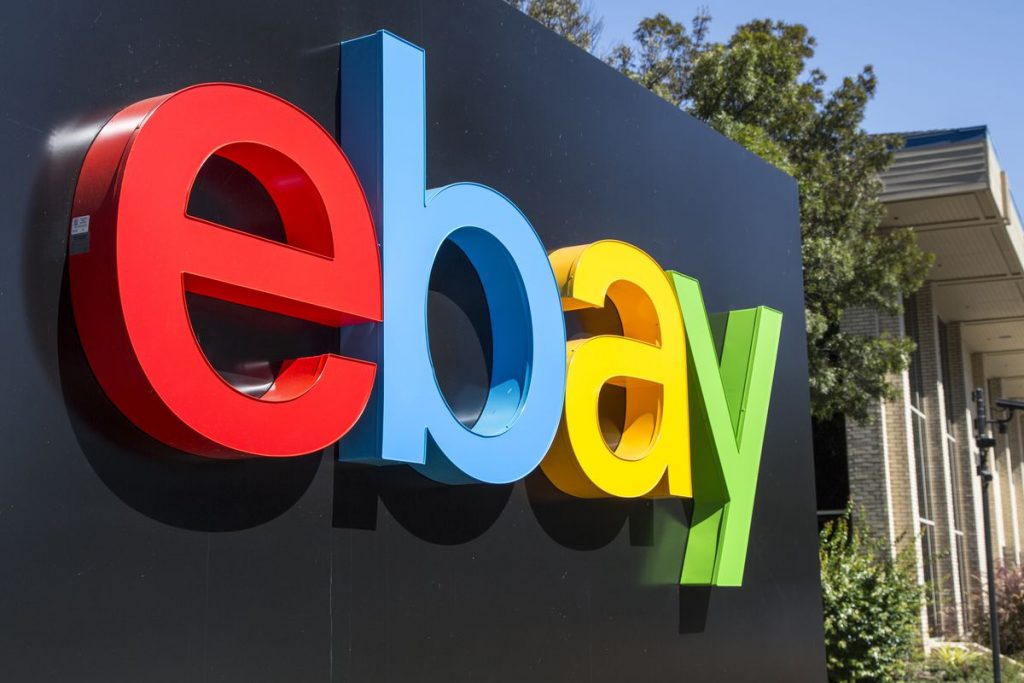 Other competitors, besides crypto competitors, are payment solutions such as Visa and Mastercard, banks to some extent (especially since Eligma have talked about launching crypto-backed FIAT loans), and goods and resell services such as eBay. When it comes to the latter, Eligma definitely has a long way to go when it enters the resell market. But then again, it might have the edge of being used in a large venue (possibly in more large venues in the future).
TOKENOMICS
Eligma has one token simply called 'ELI', which is a utility token based on the ERC-20 standard.
Currently, total supply is approximately 328M, and the token will be used for internal dealings on the platform e.g. to pay out loyalty points to customers.
There are two compelling facts about Eligma's token politics:
1) Eligma burned all available unsold tokens in May last year after the ICO, which is why the max. supply went from 500M to 328M.
2) Eligma has been buying back their own tokens during the bear market this year – something every serious project that believes in themselves and that raised a lot of money last year should have done (!). Therefore today, Eligma owns around 50% of the $ELI token supply (19% of supply went to the team during the ICO).
At eToro you can trade 49 currency pairs, including several cryptocurrencies.
Join eToro
CONCLUSION
All in all, Eligma seems like a serious project. They are trying to penetrate some markets with heavy competition and well established players, but might just have an edge. Firstly from being an easy to use crypto-to-fiat gateway (on both sides), and secondly from having the great marketing idea of introducing themselves into malls/venues.
Their tokenomics are quite okay, but nothing to brag about; anybody can introduce an ERC-20 token. But token politics and buying back their own token is a trustworthy decision that grows their reputation as a serious company.
Their focus on user interface and real-world adoption are the areas that impress me the most, and probably what gives them the chance to make their vision a success.
On a more personal note; the last thing that gives them an extra plus in my book is the impression they left me with after talking with them in Malta – they simply seemed like compelling guys who wanted to build their business, had a good team spirit and all in all were moving forward in the right way.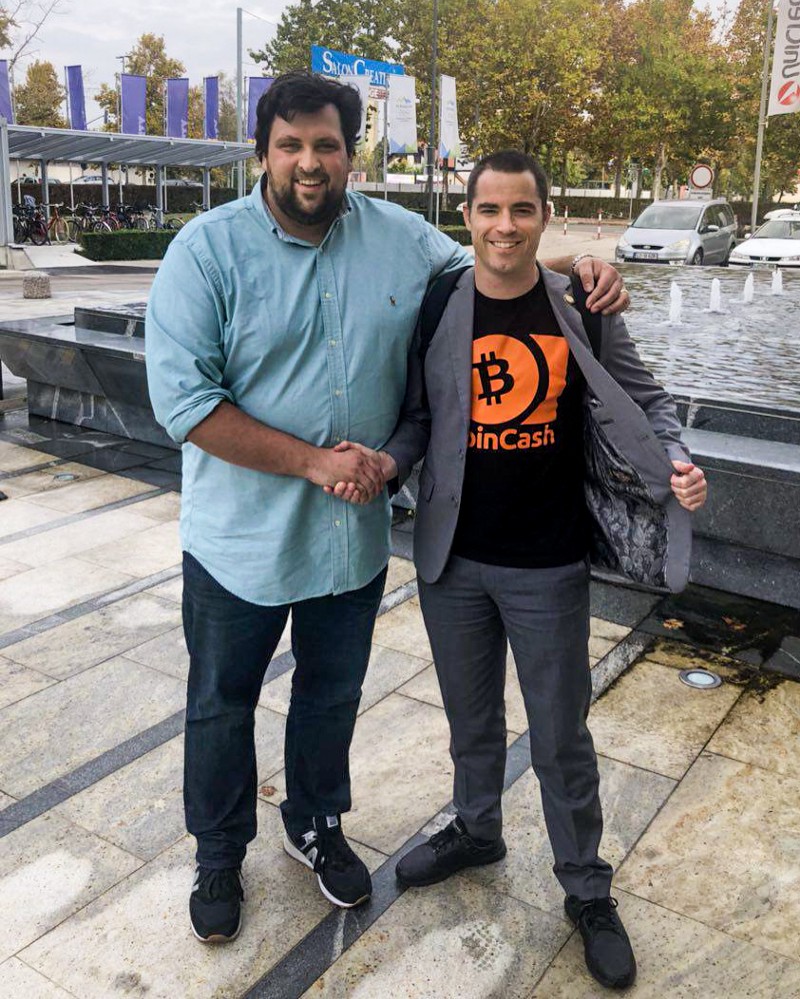 Want to know more about Eligma, their tokenomics, and the future of the project? You can watch our interview here.
Written by: Flashy Gordy
Comments