Coinisseur.com is a brand new platform about blockchain and cryptocurrencies. Our goal is to become one of your main information providers about this environment. At coinisseur.com we focus on unique content in the form of in-depth articles and interviews about blockchain and cryptocurrencies. You can can also choose the form that suits you best, we provide written articles, interviews, and podcasts, often with investment in mind.
Our office lies in the Danish capital of Copenhagen, but we are working with blockchain and cryptocurrencies content from all over the world.
Besides managing a number of other investment-focused sites, the owners of Coinisseur.com also run Scandinavia's biggest portal on active securities trading.
You are always welcome to contact us – either as a trader, private individual, or an advertiser.
Coinisseur.com
c/o Blue Screen Media
Flaesketorvet 68, 1.floor
1711 Copenhagen V
Denmark
coin[@]coinisseur.com (remove the [ ])
Who are we?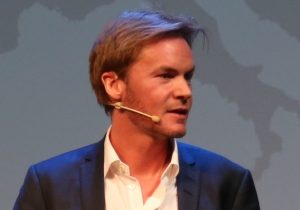 Christian Kongsted, founder, co-owner, and editor of Coinisseur.com. Christian has been interested in IT and artificial intelligence since childhood and has written books on chess computers and trading. He is also the Danish 2017 Scrabble Master. Christian studied journalism, and currently works as an active trader in both cryptocurrencies and global indices.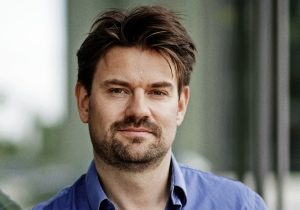 Erik Bork, founder, co-owner, and editor of Coinisseur.com. A journalist by profession, Erik has worked in some of the biggest Danish newspapers. He has experience as a ghostwriter and has written books on entrepreneurship, internet, and trading. Erik also works as an active trader in both cryptocurrencies, forexes, and commodities.
Urszula Piotrkowicz, project leader and writer for Coinisseur.com. Ula has a Marketing degree from one of the top business schools in Europe. She spent the last few months researching the adoption of cryptocurrencies and investigating the current and the present state of the Blockchain technology.
Ad policy
Coinisseur.com receives commission and/or payment for advertisements from one or more trading platforms that are mentioned on the page. Coinisseur.com strives for 100% objectivity, as other types of professional media and their advertisements.
Disclaimer regarding cryptocurrency speculation
Remember to always trade with caution. Invest ONLY the money that you are prepared to lose. Any use of the information provided on this site, for example, specific investments or trades done as a result of the content on this site, is done at your own risk. Coinisseur.com disclaims any responsibility for the outcomes caused by a reader's or user's application of the information provided on the website. Leveraged ("geared") trading products described on this website are not suitable for everybody. It is possible that a loss can exceed your account balance. You should never trade money you are not prepared to lose and seek advice if you do not understand the risks. Past performance does not guarantee future results.
Data policy
Coinisseur.com collects information about users and their visit to Coinisseur.com in two ways:
When the users submit the information themselves
With the use of cookies
Coinisseur.com's collection of personal information takes place within the framework of the current Danish regulation.
If you have given Coinisseur.com permission to process your personal data, for example when you register for Coinisseur.com's newsletter, you can withdraw your consent at any time.
If you choose to withdraw your consent, it does not affect the legality of processing your personal data based on your prior consent and until the point of withdrawal. Therefore, if you withdraw your consent, it applies from this point forward.
Mails
When you sign up for Coinisseur.com's email list, you accept Coinisseur.com's right to send you content, offers, advertisements, etc. You can always unsubscribe. When you receive an email from us, at the bottom of each mail you can find a link where you can edit your information or unsubscribe.
Your rights
Coinisseur.com's processing of your personal information is covered by the Data Protection Regulation, you have a number of rights in relation to our management of the information about you.
If you wish to use these right, contact us.
Right to see the information
You have the right to access the information about you.
Right to rectify
You have the right to rectify incorrect information about you.
Right to be forgotten
In special cases, you have the right to have your information deleted before our general deletion occurs.
We recommend:
CCN – Leading news-site about crypto and blockchain.
Cryptonews Australia – an independent publication where you can find the latest Bitcoin, Cryptocurrency & Blockchain News.
Business Blockchain HQ – high-quality blockchain content and research aimed at business professionals.
Tags:
Comments