Telegram's ICO for its new token Gram (GRM) has been one of the most hyped and talked about we've seen. After billions raised, the crypto community was looking forward to the launch of the Telegram Open Network (TON), described as infinitely scaling blockchain with a myriad of use cases for its native token. However, in October 2019 the SEC suddenly took action against TON, putting its future in question.
In this article, we dive into what is Telegram and why Telegram Open Network (TON) got so many crypto enthusiasts excited. We also explain what the Gram token is, and what has happened between the company and the SEC until now.
What is Telegram?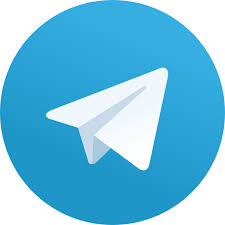 Telegram is a cloud-based instant messaging app. Users can send messages, as well as videos, stickers, audio and other files (up to 1.5 GB each). Created in 2013 by Pavel Durov, a Russian entrepreneur, Telegram has now over 200 million active monthly users.
Because of its ease of use and privacy features, Telegram is the messaging app of the crypto community. The app is and always will be free.
At eToro you can trade 49 currency pairs, including several cryptocurrencies.
Join eToro
Basic Features
The following are the "normal" features available on most messaging apps.
Messaging and calls
You can have up to 200 000 people in one group. Telegram also supports replies, mentions, and hashtags for easier management of chats. There's also a wide selection of stickers, gifs, as well as a photo editor.
Available on various systems
Android, iOS, and Windows Phone.
Easily switchable between all your devices
Cool features
Telegram takes up almost zero space on your phone
Thanks to the cloud-support and cache options you don't have to worry about space on your mobile.

The Botfather is Telegram's bot that helps you build your own bot. Image source here

Bots
Bots are pieces of software that carry out simple, automated tasks upon your request. You can use Telegram bots to receive customised news, accept payment from other users, and integrate it with other services such as Gmail, Wikipedia, YouTube. Most often, bots are used for stickers and gifs. For gifs type e.g. @gif happy, or @gif angry and a selection of relevant gifs will appear. For stickers type @sticker together with a sticker. If you are a bit more technical, you can also create games and social services. To help you build a bot, there is a bot called the Botfather that will guide you on your way.

Secret Chats, which include a self-destruct option
All messages in secret chats are end-to-end encrypted. So be aware that end-to-end encryption is not a default setting! Be also aware that this means that secret chats are not part of the Telegram cloud. You can also select for your messages and files to be deleted after a period of time of your choosing. After that period, the content will disappear from all the devices on the given chat.
eToro is the world's leading brokerage platform for social and copy trading.
A 1000 different products are available on eToro, divided into 12 stock indices, 7 commodities, 53 ETFs, 49 currency pairs, including several cryptocurrencies (e.g. Bitcoin and Ethereum). Leverage of up to a 100 (leverage degree differs for some assets) is available. In our opinion, eToro is the best regulated exchange. You can join eToro here
What is TON?
TON stands for Telegram Open Network. Its main goal is to solve the scalability issue with Proof-of-Stake (PoS) and sharding (Infinite Sharding Paradigm that allows to split and merge blockchains based on current load). Ultimately, the plan for TON is to handle millions of transactions per second.
TON will have 3 layers: the base layer – the masterchain, responsible for governance and security of the network; individual, domain-specific blockchains – workchains, with each divisible into smaller chains – shardchains.
There are plans for a wide range of services to be available on the TON network: TON Payments facilitating transfers between users and payment for services (for a quicker process Telegram Passport allows you to upload your ID documents and store them in encoded form on TON, and then send them to the given payment service when required), TON Storage which will enable users to store files off-chain, TON DNS will allow users to access decentralized services "as easily as browsing the World Wide Web", and the TON Proxy will be an anonymizer layer (similar to TOR). These features will be the first wave of services available on TON's application layer – TON Services. All of the above-mentioned services will be connected by the TON Networking layer.
Gram token (GRM)
Grams will be used by validators in the process of reaching a consensus via Proof of Stake, as well as a payment token that users can use as money within the TON ecosystem to pay for services, Dapps, between each other, and for storage. Grams have the potential to become an important revenue driver for TON.
The value of Grams will be decided by the market. However, the TON Reserve and the TON Foundation can lend a helping hand to support the price if needed. According to the whitepaper, there will be 5 billion tokens initially, with an inflation rate of around 2% annualized. Importantly, Gram should not have any issues with liquidity. There are several exchanges willing to support the token, the most important being Coinbase Custody. Besides exchanges, users will be able to get Grams via the Telegram app. This dual market (primary and secondary) will further create arbitrage opportunities.
In an Initial Offering back in February 2018 TON sold circa 2.9 billion Gram (GRM) tokens to 171 accredited investors, raising an impressive 1.7 billion dollars.
It's important to be aware of that, at least initially, the network will probably be quite centralised. In order to become a validator, one needs a stake of 100k Grams, not to mention significant computing power. Additionally, the pool of current Gram holders (initial investors from the Febrauary 2018 sale) is relatively small. Given all this, it stands to reason that centralisation could be an issue.
At eToro you can trade 49 currency pairs, including several cryptocurrencies.
Join eToro
Advantages of TON
From the get-go, TON has a much higher chance of reaching the mainstream than other projects. Telegram already has around a quarter of a billion active users, which far surpasses any of the competing blockchain Dapps. The only app comparable is Libra, which launch remains in question due to a fierce backlash from the regulators.
TON will be a great gateway to Dapps for its millions of users. TON Labs has also built a Solidity compiler to enable compatibility with Ethereum. The works on the compiler have started in summer 2019, so don't expect this feature until 2021.
TON issues
Firstly, initially, the team insisted on using their own encryption algorithms – something quite unusual in cryptography circles, given that there are several heavily tested encryption algorithms to choose from. Currently, Telegram is much more secure than a year ago.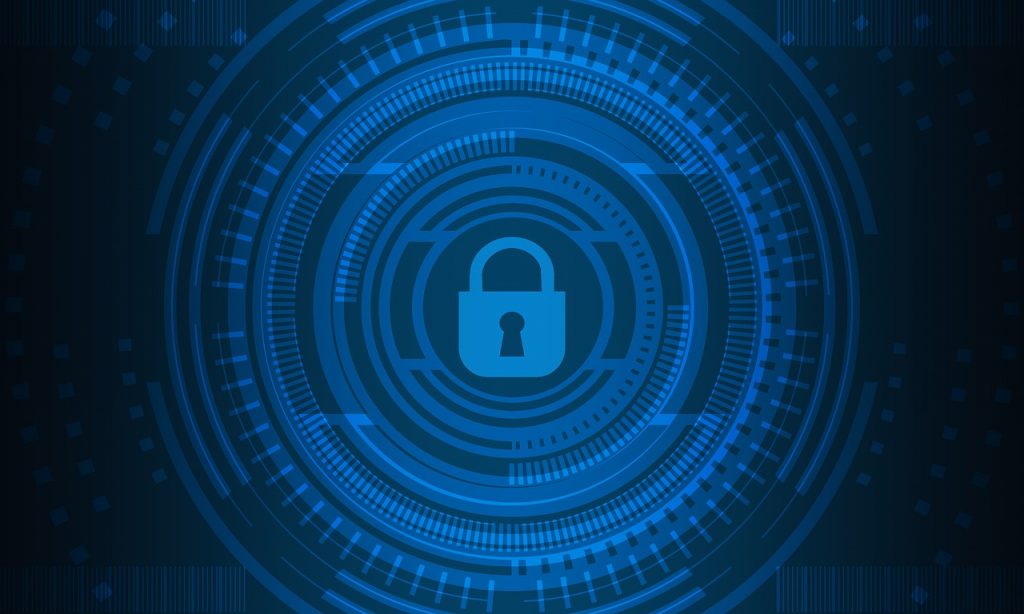 Secondly, Telegram's passport uses an SHA-512 hash generator to encrypt information, which is relatively easy to break for an experienced attacker. In order to stay protected, users should choose more sophisticated passwords. Additionally, the TON blockchain employs SHA-256, which is susceptible to brute force attacks.
Thirdly, there was an issue when 85 identities of Hong Kong protesters were leaked due to a security flaw. The flaw has been addressed since the incident.
And finally, at least initially, user information will be stored in the company's servers. This opens a vulnerability that could be exploited. However, Telegram plans to launch a decentralised storage component to deal with this issue.
Regulatory issues with the SEC
We cannot describe Telegram and TON without mentioning the recent regulatory troubles with the SEC. The situation is ongoing, and Telegram is far from being out of the woods.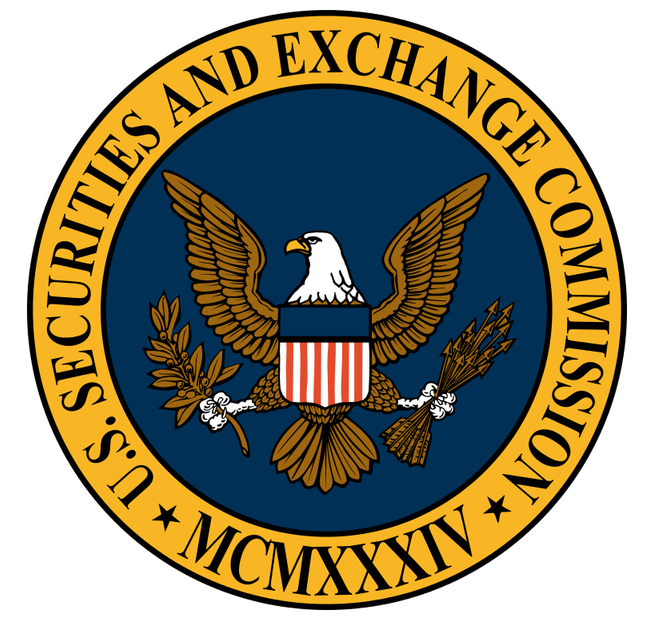 On October 11th news broke that the SEC (Securities and Exchange Commission in the US) has halted Telegram's token offering of Gram, as the company failed to register the February 2018 sale of GRM which the SEC considers securities. When registering the sale, the company filed for exemption which allows a sale of securities without registering it with the SEC as only accredited investors take part. However, the SEC is concerned that the accredited investors can then sell their tokens to unaccredited investors, thus flooding the market. The authority decided to take action now, as after the token is launched it would be impossible to get the tokens back.
The TON board took a break following the SEC decision to reevaluate the legal standing of TON and Gram. All previous posts were deleted from their Telegram channel.
Shortly after, TON released a letter to their investors expressing regret over SEC's decision, stating that they have been waiting for their feedback for 18 months. The company said it is evaluating all their options, including postponing the launch set for 31st of October. A court date has been set for October 24th. In a recent court order, the hearing has been moved to 18-19 February 2020, and the company is prohibited from selling the tokens until the legal issues have been resolved.
In a counterclaim (sent October 16th), Telegram argued that Gram tokens are not securities and asked for a rejection of the initial restraining order from a few days earlier. The day later SEC responded adamant that the tokens are securities, the company broke the law, and that their injunction rejection request should be denied.
At least for the time being, the Gram token launch has been halted. It remains to be seen whether that means that the company will repay its initial investors. Per the agreement, should the Gram fail to launch by October 31st, the company has to give the money raised back to the investors. However, in the force majeure clause included in the purchase agreement, one of the external forces that the company is not responsible for includes legal action from the Government. In mid-October, during the SEC troubles, the company has decided to move the launch to April 2020. In a letter to their investors (delay requires that the majority of them approve) to either delay the launch or return a portion of their investment back to them. After the majority of investors agreed to the delay, the launch has been officially delayed until April 2020.
Conclusion
Telegram's plans for TON and the Gram token are certainly ambitious. TON is envisioned as a complete ecosystem, with multiple use cases for Grams within in. However, it is important to note that as it stands now, the TON ecosystem is more of a wishlist. It remains to be seen when (and which) features will actually launch, especially given the current regulatory troubles.
Comments