Unless you have been living under a rock, you must have heard that Facebook has recently released the first concrete information about its new cryptocurrency, dubbed Libra. As there is a lot of great in-depth content about this, in this article focus will fall on potential issues or areas of friction, as well as what Facebook's own crypto might mean for the overall cryptocurrency adoption.
The power of Facebook
In order to understand how a Facebook coin may affect the global adoption of cryptocurrencies, the depth and coverage of the global population by Facebook's solutions needs to be shown.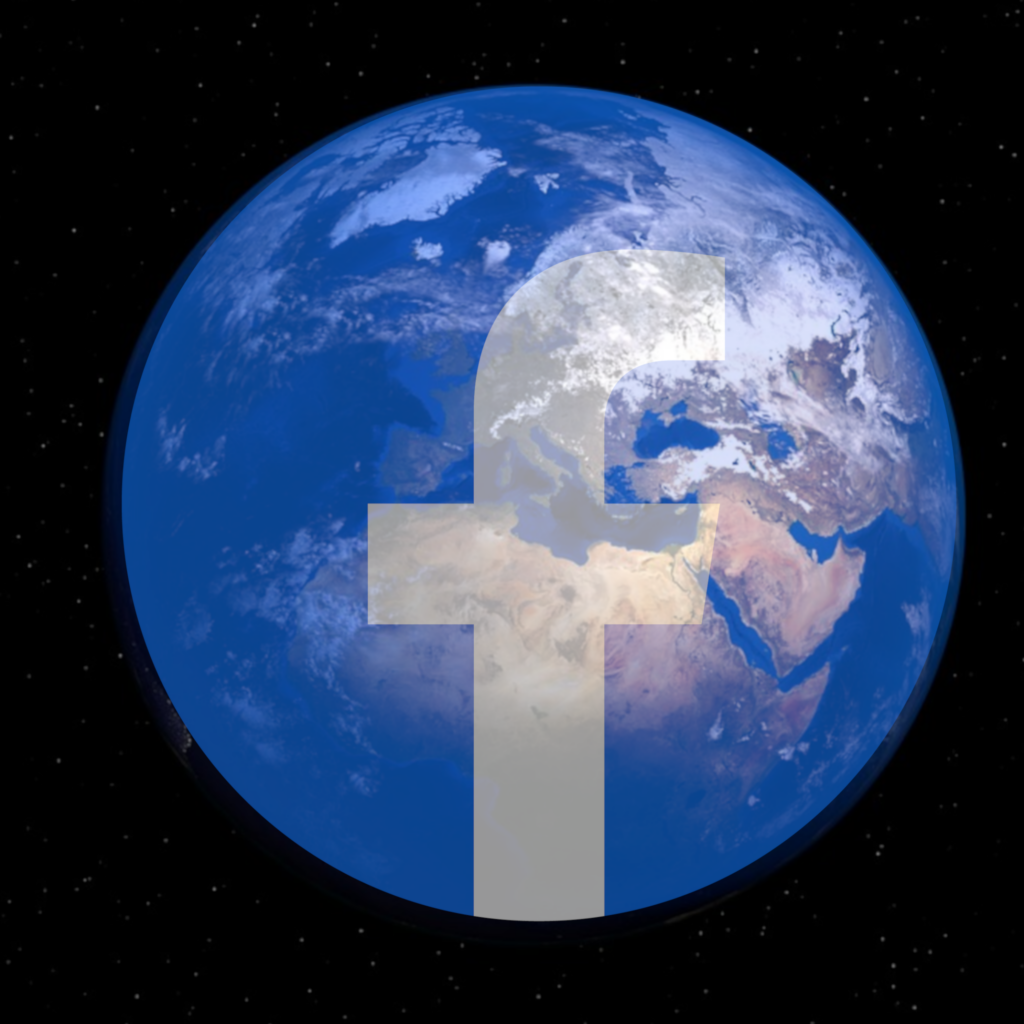 How big is Facebook? There are over 1.5 billion daily users (people who log into Facebook on a daily basis). The whole platform has over 2.5 billion users, which with world population being around 7.7 billion means that around every third person in the world has an account on Facebook. And there are constantly more people joining – roughly 5 new profiles are created on Facebook every second.
These numbers are impressive and definitely mean that Facebook has to be reckoned with. But if you want to truly see how powerful Facebook is, you have to look at its presence in some Asian countries. Facebook is very often offered for free with mobiles. Which may not raise any flags at first. But if you consider that the majority of people cannot afford internet and data is expensive, Facebook becomes the gateway to the Internet for millions of people. And that has led to widespread misinformation on social media, which in turn resulted in headlines such as that Facebook could threaten democracy, or Genocide incited on Facebook about how rampant disinformation led to actual deaths in Myanmar.
At eToro you can trade 49 currency pairs, including several cryptocurrencies.
Join eToro
Libra cryptocurrency
The new Facebook cryptocurrency is an open-source partnership backed by the Libra Association, a non-profit based in Geneva, Switzerland. Facebook has said that it will not be solely responsible for the currency, hence the organisation. The 30 founding partners (we'll get to them later) comprise the Libra Association.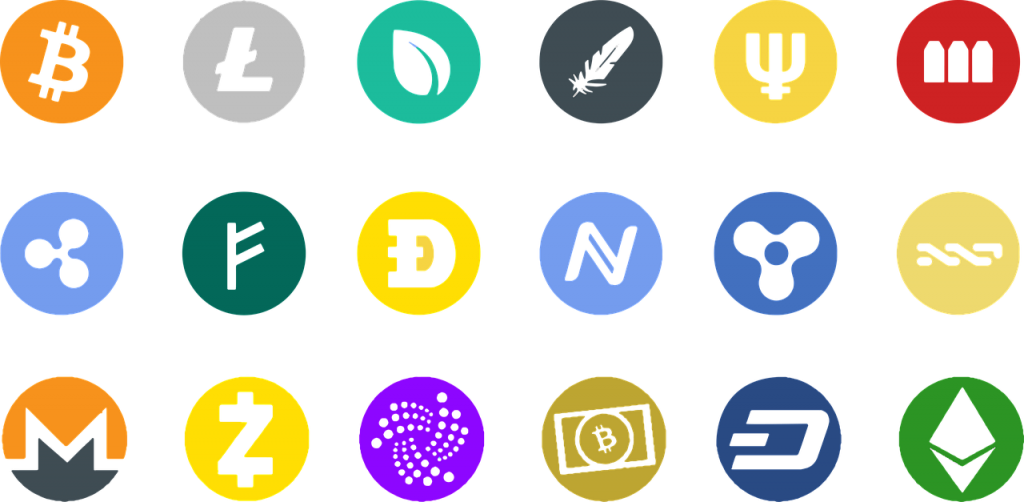 Libra will be an open source, pseudonymous cryptocurrency, similar to Bitcoin. Contrary to BTC, Libra will not rely on proof-of-work and will allow smart contracts functionality. In detail, it will be a stablecoin (what is a stablecoin?) backed by fiat (asset-backed stablecoin). Interestingly, it will not be pegged to a currency, like the vast majority of existing solutions. By burning or mining Libra coins, the Libra Association will make sure that its price doesn't fluctuate more than 10% in a day.
Libra blockchain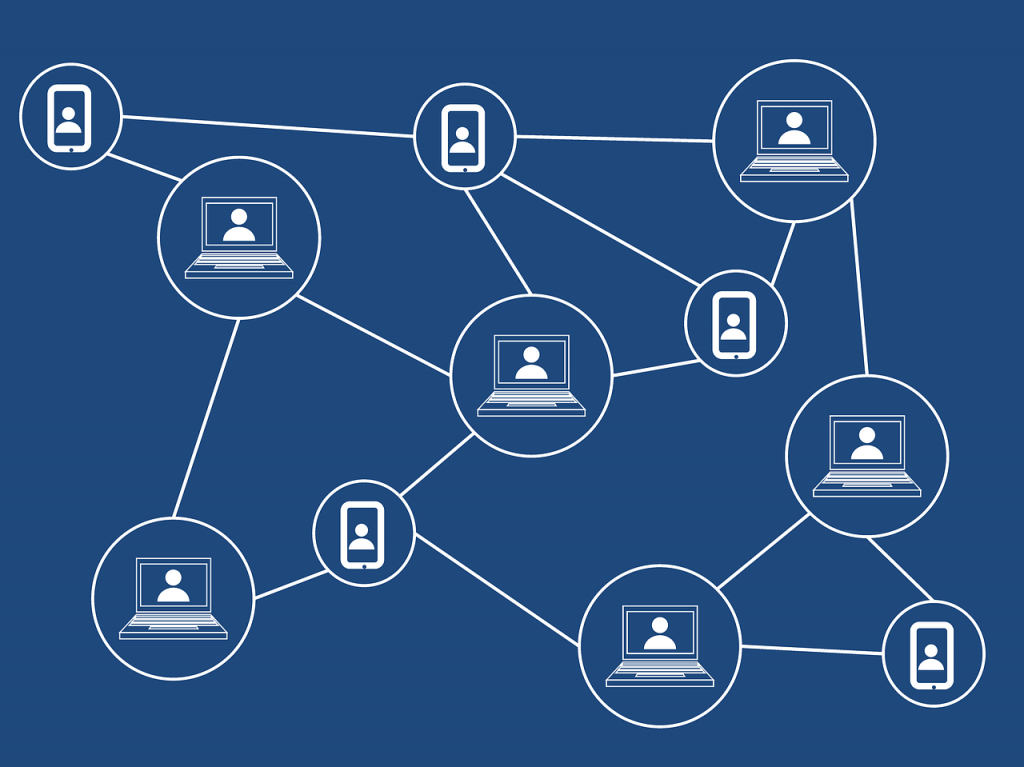 Libra has been built on a new blockchain, with functionalities of digital currency transfers and smart contracts. Libra blockchain will initially be permissioned (only founding members of the Libra Foundation will be able to run a node at first), with plans to move to permissionless in time (the start of this process within 5 years). This will negatively affect decentralisation but may have positive effects on the scalability of the blockchain.
Calibra – Libra's wallet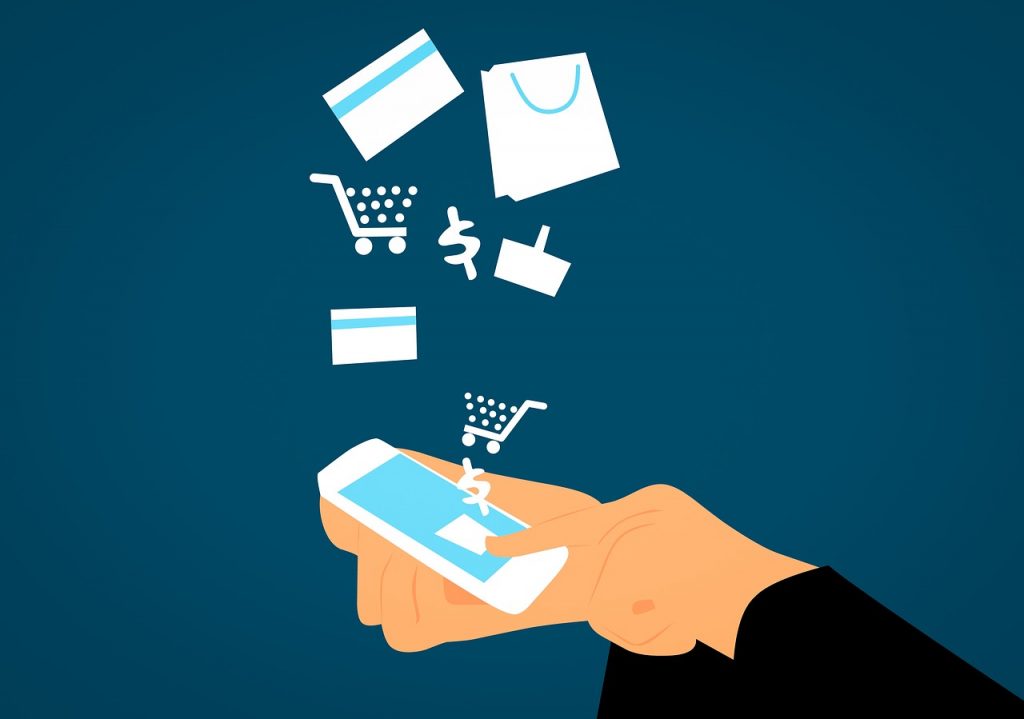 One of the first things we will see on the Libra blockchain will be Calibra – Libra's wallet. It is very important to be aware that contrary to the currency and the blockchain, the Calibra wallet will be under the purview of Facebook's subsidiary. Therefore, Facebook will have control over the development of the wallet.
The wallet will be offered as an app on iOS and Android, and it will also be integrated with existing Facebook solutions: Messenger and WhatsApp – this is where the potential lies for widespread cryptocurrency adoption.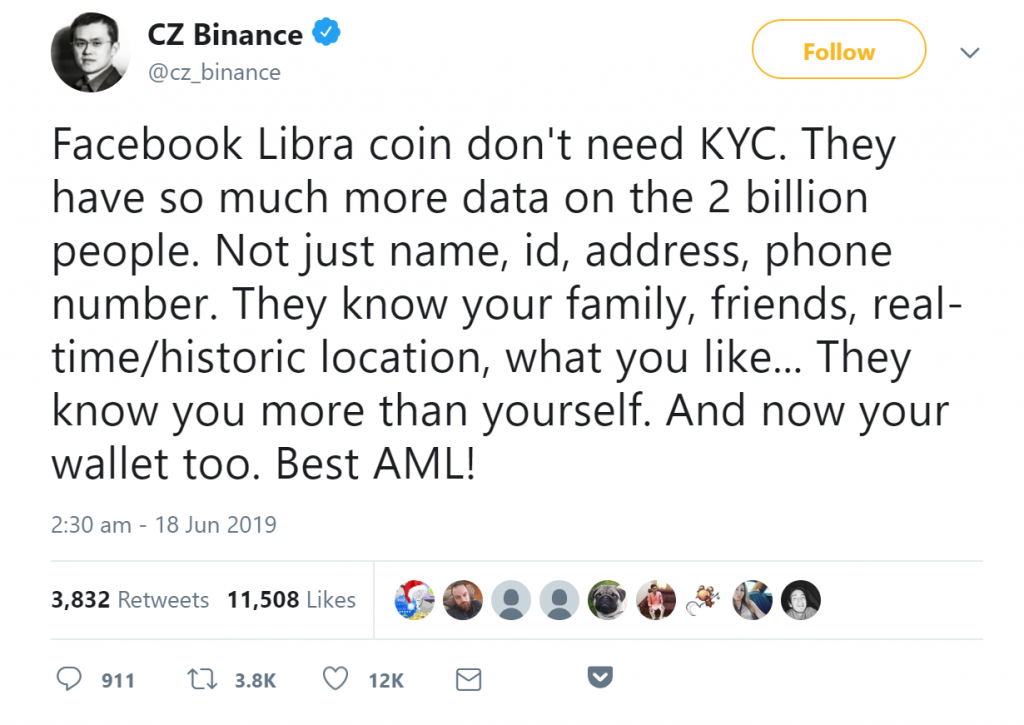 Some people, including Binance's own CZ, are uncertain why signing up for Calibra will require a KYC (know your customer) process, especially if a user is joining via Messenger of WhatsApp. Facebook has such a wealth of information about its users (probably way more than many of them realise), so why this need?
When it comes to privacy, Facebook assures us that Calibra will not share any information, be it account information or financial data, without user consent. If you don't trust Facebook's assurances anymore, you will be happy to know that the open source nature of Libra allows you to use it via any wallet you choose (that will store Libra coins).
Partnerships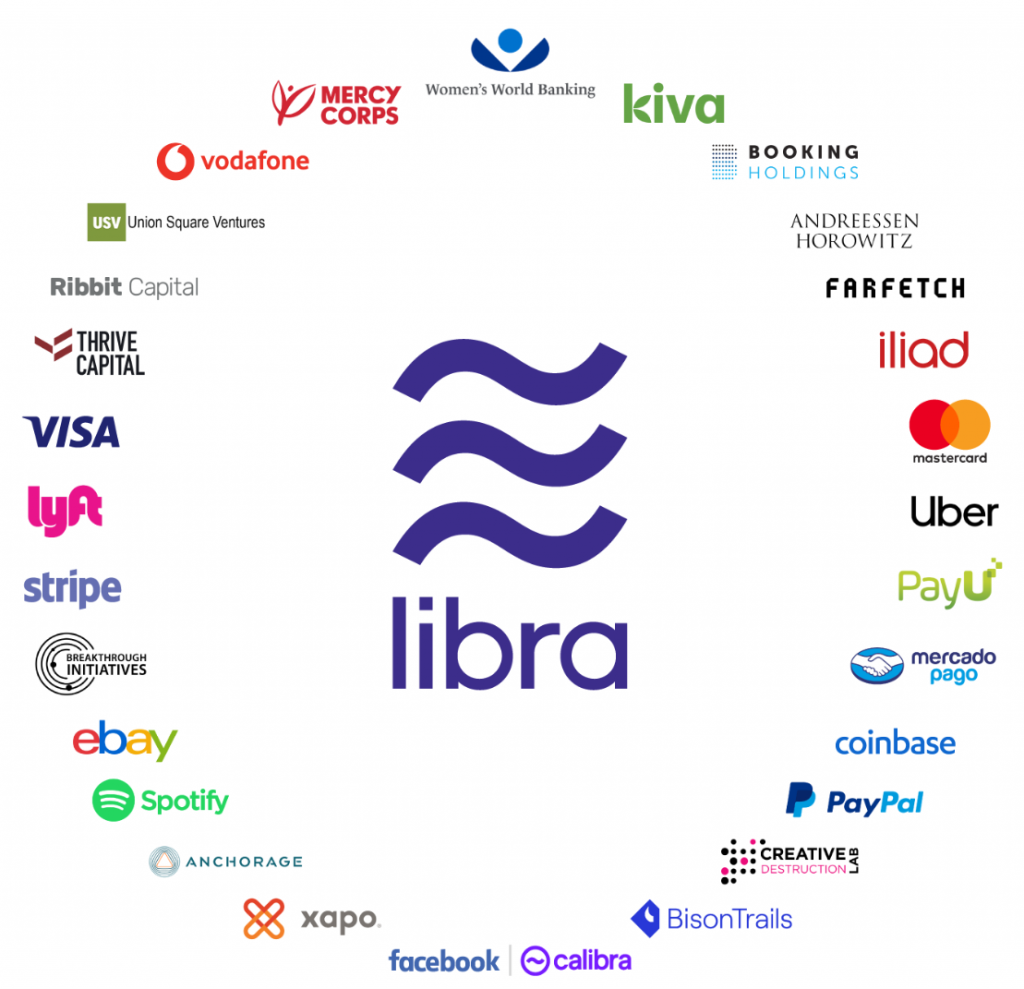 Even if Libra were to be released without any partnerships, it would probably enjoy a higher adoption than other solutions. However, Facebook has partnered up with various companies, ranging from payments (VISA, Mastercard, PayU, PayPal) and crypto (Coinbase), to music (Spotify) and e-commerce (eBay). For many of these companies, this is their first taste of cryptocurrencies (especially relevant to VISA and Mastercard). These partners make up the Libra Association – Libra's governing body. The number and quality of these partnerships reflect the potential of this project.
Libra is meant to be fully regulated. It is not available yet (you cannot buy it anywhere), but it has been scheduled for release in mid-2020. Until that time (and until we know which exchanges will list it), you might consider investing in Facebook's stocks.
At eToro you can trade 49 currency pairs, including several cryptocurrencies.
Join eToro
There are several areas of possible trouble, mainly relating to privacy and centralisation.
Privacy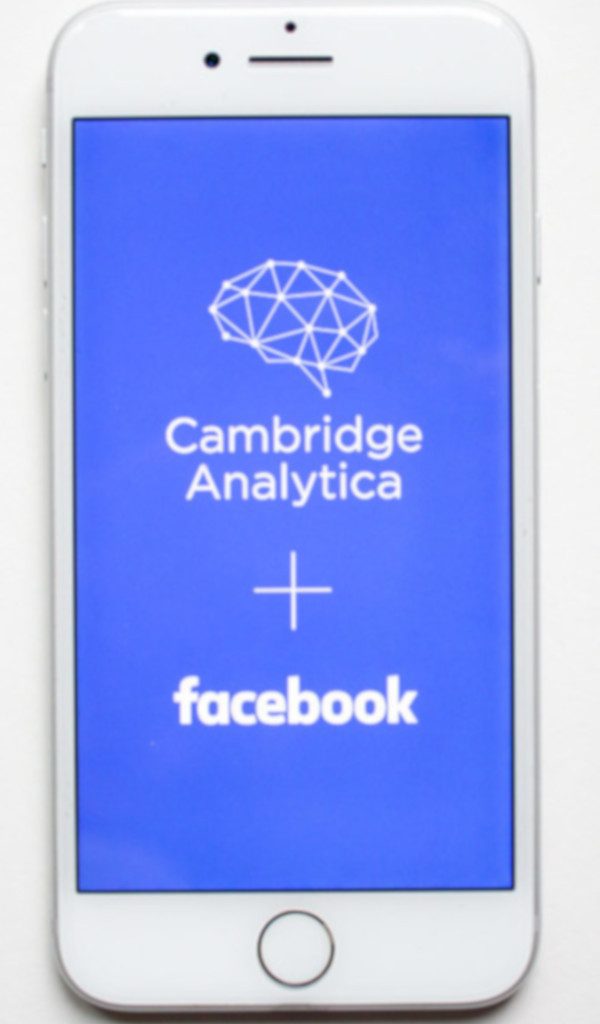 Privacy remains one of the major concerns. And for good reason. Over the years, Facebook had several instances where either personal information was gathered by parties not allowed to do that, account information has been leaked, or information thought private turned out to be shared without consent.
The "loudest" one was probably the Cambridge Analytica scandal from 2018 when it was reported that account information (including personal information) of up to 87 million (up to 50 million initially) users was sold to Cambridge Analytica – political consultancy behind the Leave campaign during Brexit and Trump's 2016 campaign. The company then used the acquired data to create profiles of users and subsequently target them. Some claim that their less-than-stellar practices of influencing people may have swung both the Brexit vote and the 2016 US elections.
I don't have time or energy to talk about all of Facebook's privacy screw-ups, as there have been more. Many more. Thankfully, the article Facebook data privacy: cheat sheet gives you a chronological overview of the platform's privacy "oopsies" over the years (the article covers all privacy lapses since Facebook's beginning, so you can imagine that it's a long read).
Centralisation (Facebook's control over Libra)
Many from the community immediately after the release of the documents from Facebook criticised it for centralisation. And the criticism wasn't entirely about centralisation, but rather about centralisation by Facebook. It seems that people don't care that much that Libra will be centralised, but that it is Facebook behind it. The trust in the company seems to be simply too low.
However, for all the mistakes they made, Facebook seemed to have realised it and the actual outlook of Libra (understood as both crypto, the blockchain, and the organisation) is not as bad as many would have expected. When it comes to the organisation, the Libra Association governance is split between 30 partners, of which Facebook is just one. Facebook hopes to get that number up to 100 by the time of launch. In this way, its voting power, and therefore Facebook's influence on the Libra cryptocurrency is seriously limited. However, just because Facebook will only have 1 vote, just as other partners, doesn't mean that the Libra Association is a great solution, as will be explained later when we talk about the impact on adoption.
The Libra project will also bring closer together all of Facebook's solutions to-date: Messenger, Whatsapp, and the Calibra wallet, which will only add to its monopolisation and global influence.
Other things to keep in mind
Many potential users of the Libra ecosystem would like to know about fees. Facebook has been saying that the transactions will be available at no cost, or nearly no cost, while transaction fees on Calibra will be low. Until we see some concrete numbers, I would be optimistic, but careful regarding these claims.
It might be useful to keep in mind that many things are not known yet. Especially regarding the technical details, as well as tokenomics of the Libra cryptocurrency.
Finally, regulation may be an issue. Politicians from various countries have already called for regulation of the coin. France, for example, has created a G7 taskforce to examine the coin. So say what you want about the coin, but at the very least Libra coin has renewed the interest in cryptocurrencies among politicians and regulators (or at least has put more pressure on them).
As the last point, I would like to direct your attention to the Libra Association that will control the Libra coin. It will make monetary policies relating to e.g. the reserves (which asset backs Libra). Therefore, their role will be similar to that of a central bank. As such, Libra will be governed not by an independent institution or a foundation, but rather by a consortium made up of some of the biggest companies in the world. It goes without saying that the aims of a central bank and that of any for-profit company differ, to say the least. Only these 30 partner companies will be able to see the ledger and run a node. This permissioned outlook is set to carry on for quite some time. Of course, Facebook has said that it will start the move towards a permissionless ledger within 5 years, but then again, Facebook promises a lot of things that don't actually happen.
Adoption
Finally, we come to the true potential of Libra – bringing cryptocurrencies to the masses. Why does the Libra cryptocurrency have such high potential to spread and grow quickly?
Any currency, be it fiat, crypto, stablecoin, etc. is useless unless there is a community that will use it. And Facebook has more users than there are people in China or India. From the get-go, there are a few billion potential users. Now we come to the power of Facebook. As mentioned earlier, in many poorer countries Facebook is the gateway to the Internet, which only adds to its influence.
Then, we come to the partnerships, currently at 30, which Facebook aims to increase to 100. These are not small companies, but major players on the market, with millions of its own users that never heard of cryptocurrencies before. In this regard, having VISA, Mastercard, and Paypal suggests that Facebook means business. Uber, eBay, and Spotify are also definitely worth noting.
When it comes to the product itself, a lot of information still remains to be released. The exact details may turn people towards or away from the project. However, due to the existing community and partnerships, you can be confident that the coin will be used even if it's bad.
Conclusion
It seems then that Facebook is all that's wrong with the world, it is releasing a cryptocurrency that is not even be a crypto, which technical side remains to be verified. So to the answer of whether to invest in Libra or not seems pretty clear, right?
Well… Looking at it from a pure investment perspective, Libra has great potential. Strong brand behind it, already a huge community of potential users means adoption (understood as usage) can start immediately after launch, easy integration with familiar apps (Messenger, Whatsapp) will make adoption happen quicker, while numerous well-known (payment methods, music, retail) partners will make the breadth and depth of adoption much wider.
So if you don't mind the potential issues (privacy and centralisation), keep your eyes peeled for more technical details and verification in the coming months, and in mid-2020 look out for more details about Libra's launch.
At eToro you can trade 49 currency pairs, including several cryptocurrencies.
Join eToro
Key questions regarding Libra
Will Libra be safe?
It may be too early to tell. Libra will be a prime target for hackers, due to the vast amount of information and financial data on the platform. Moreover, as Techcrunch explains, the Libra blockchain is an open-source project and Facebook has no intention of vetting developers, so the danger may actually be in malicious developers.
Will it be a good investment?
Probably yes. I have to admit that I am not a big fan of Facebook, but this project really looks promising in terms of investment. It is quite ambitious (new cryptocurrency based on a new blockchain, with a new wallet, governed by a huge partnership of retail giants). What speaks in favour of investing in Libra? The brand of Facebook ensures at least some initial level of adoption (I'm especially confident that it will be huge in Asia and developing countries). Moreover, Facebook has partnered up with several major payment solution providers (VISA, Mastercard, PayPal) and other major players (such as eBay). These partnerships strengthen the potential of higher adoption. The only thing to follow is the technical side – the first documents were recently released, so keep your eyes peeled in the coming days, weeks, and months for opinions and reports in this area.
Will Facebook know all of my transactions?
Surprisingly, I do not believe so. We were told that Calibra and Facebook won't share any information. And if you, like me, are sceptical regarding anything Facebook promises, it might ease your mind knowing that you will be able to interact with Libra via any wallet that will accept it.
Tags:
Calibra
,
crypto adoption
,
cryptocurrency
,
cryptos
,
Facebook
,
Facebook coin
,
Facebook Libra
,
Libra
,
Libra Association
,
Libra blockchain
,
Libra coin
Comments