If you wish to trade the most common cryptocurrencies like Bitcoin, Ethereum, or Ripple, we recommend using a trading platform, where you trade currencies with contracts. This has a number of advantages, as described here.
But if you wish to engage with the lesser known cryptocurrencies, you have to search for more specific crypto-exchanges. Binance has one of the widest range of available cryptocurrencies. You can trade here many of the well-known currencies such as Bitcoin and Ethereum, alongside lesser-known coins, such as IOTA, NEO, Cardano, Tron, EOS, Monero, and many more.
Binance is a pure crypto-exchange, meaning that you cannot transfer money to the exchange using your credit card. You should already own another cryptocurrency, such as Bitcoin, Ethereum, or Ripple, which can then be transferred to the platform via a wallet. In order to use Binance, you should then first and foremost open a wallet, to which you can transfer euros or dollars from your bank account and exchange it into bitcoins. Coinbase is one of the companies rendering this service. When you have money on Coinbase, you should transfer it as for example bitcoin into your Binance wallet. Only then can you trade on Binance.
It may be a little more troublesome than you're used to. But it's a challenge you need to overcome if you wish to delve into the cryptomarket and try to find the next rocket that will have a 10.000% increase in price. Here is a short guide on how to register yourself on Binance, as well as how to get cryptocurrency transfers into your account. When you register with Binance, it is important to know that Binance is not covered by investor-protection regulations that apply to other regulated platforms. You can read our Binance review here.
Go on Binance.com and click on register in the right corner. In the future, when you go back to the site to trade, it is important that you always write Binance.com in the address field of your browser, and not search for Binance on Google. This is due to numerous scammers creating fake websites that aim to capture your account information. Therefore, make sure that you are on the correct site when you type in your information and password.
Here's where to register: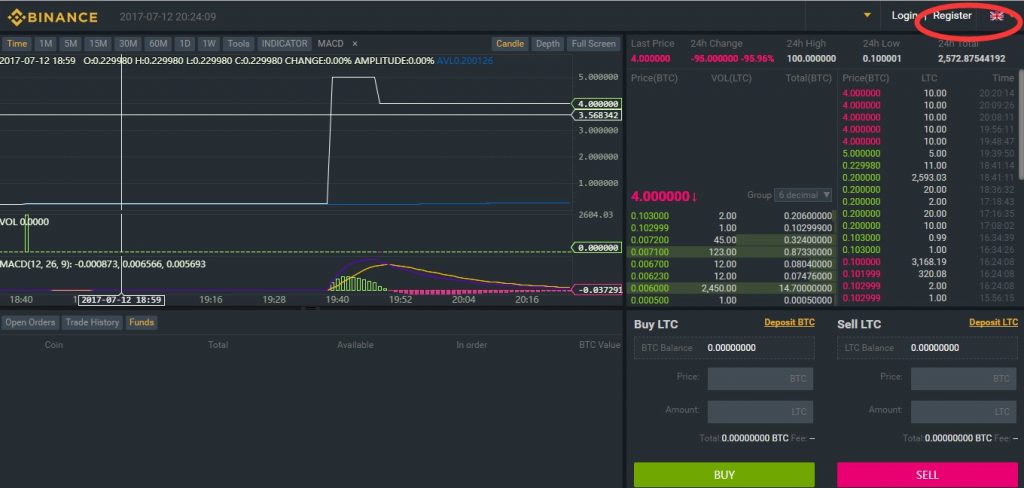 Enter your email and password, confirm the password, and under referral ID you don't have to write anything the first time. Your password should be between 6 and 20 characters, it should include both big and small letter, as well as one or more numbers. Once you choose your password, you can click on the Terms of use to read them, and then click on register.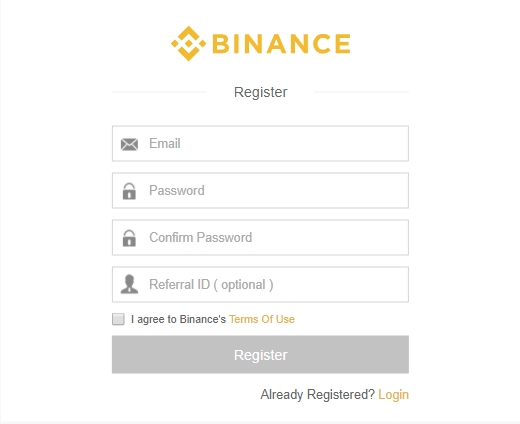 Binance will then send you an email, where you confirm your email address. If you don't receive the mail immediately, check your spam folder.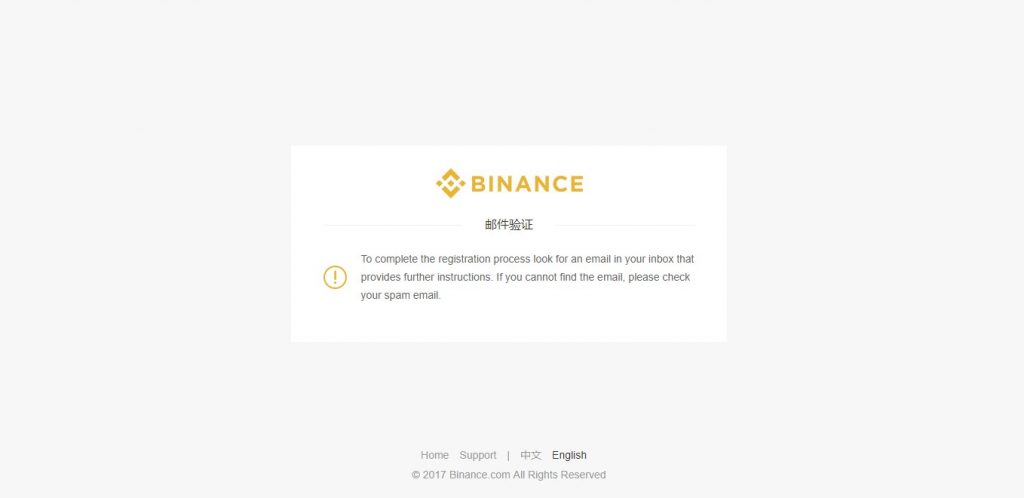 Afterwards, click on the verification link in your email in order to complete the registration.


Once you've done this, your account is active, and you have completed the first step and can now log into your account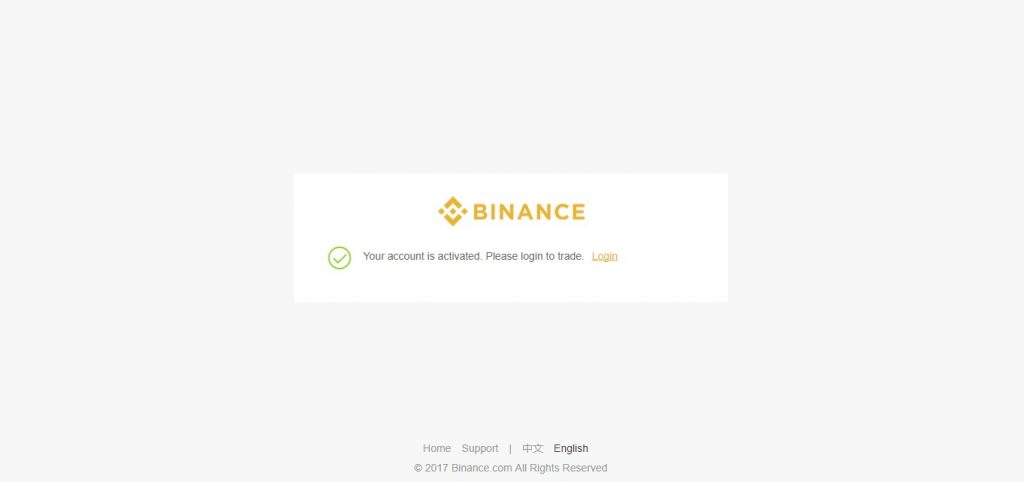 Verification
In order to use Binance, it is important that you send in your identification documents so that you can be 100% approved. In this step, you should take a photo of your passport and yourself, where you show a note stating "Binance, date, xxx" (see picture below). Sending these kinds of data to a company you hardly know may seem like overstepping boundaries. But you should see Binance's request for your identification in the same way your local bank asks you to show your ID when you open a new account. Binance is a trading platform that handles money and therefore needs to know exactly who you are, in order to comply with international regulation on money laundering (among others).
You should decide for yourself, whether you want to run the risk that always follows when trading via an unregulated platform. You can also read our Binance review here.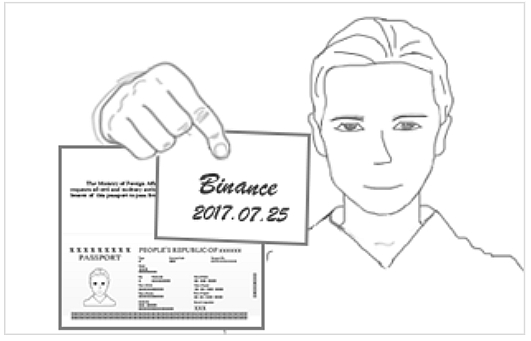 Depositing funds in the form of other cryptocurrencies
Log in as a User and click on "Deposits and Withdrawals" under the option "Funds" on top of the screen. Choose a cryptocurrency you wish to transfer, for example, Bitcoin (BTC), as shown here:

When you've chosen the cryptocurrency you want to transfer, click on the "Deposit" button, where you receive a link with the deposit address that should be used to transfer your coins from the wallet where you store them. If you don't yet have a wallet that stores, for example, Bitcoin, Ethereum, or Litecoin, you should first open such a wallet. It's smart to create a wallet in a place where you can transfer money with your Visa card. This can be for example Coinbase, where you should also register as a user if you want to trade on Binance. When you transfer cryptocurrencies from Coinbase to Binance, we recommend using cryptocurrencies such as ether rather than bitcoin, due to transaction speed.
Your transaction chain will look like this:
[Your local money institution] → [Visa] → [Coinbase] → [Coinbase wallet] → [Binance wallet] → [Buying cryptocurrencies]
When you subsequently sell and withdraw money, the transaction chain goes the opposite way:
[Selling cryptos] → [Binance wallet] → [Coinbase wallet] → [Coinbase] → [Visa] → [Your local money institution]
Remember that when you, for example, make a trade from Bitcoin to let's say IOTA or Ethereum, and later wish to return the funds to your account in your local currency (Japanese yen, for example), be aware that you are dependant on the prices of Bitcoin, IOTA, dollars/euros, and your local currency (Japanese yen in our example). Therefore in principle, you speculate on these 3-4 currencies at the same time!
Comments