Facebook's Libra is still a popular topic in crypto circles and beyond. In this article, we will give you an update on what has been going on.
What did we know before summer?
At the time of writing of our first Libra article (June 2019), not much has been known about the currency.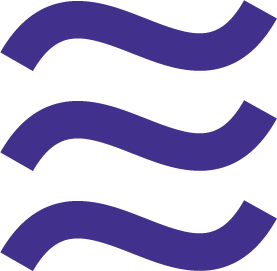 Libra will be a pseudonymous cryptocurrency (similar in this regard to Bitcoin), built on its own blockchain, with its own wallet, governed by founding partners that include Uber, Lyft, and Spotify. Libra will be a stablecoin (what is a stablecoin?) backed by fiat (asset-backed stablecoin). Instead of pegging it to a currency (or a basket of currencies), the Libra Association aims to keep the price stable (within 10% margin per day) by burning or minting Libra coins.
You simply can't ignore Libra – the news of the coin has already prompted regulators around the world to look closer not only at the coin itself but at the very idea of cryptocurrencies. Not only that, but several major entities and countries have taken steps towards launching their own cryptocurrency solutions to compete with Libra. Experts from various fields have expressed their concerns, praised the coin, or warned of its potential risks.
What's new?
Let's take a look at the new information we got about Libra in recent weeks.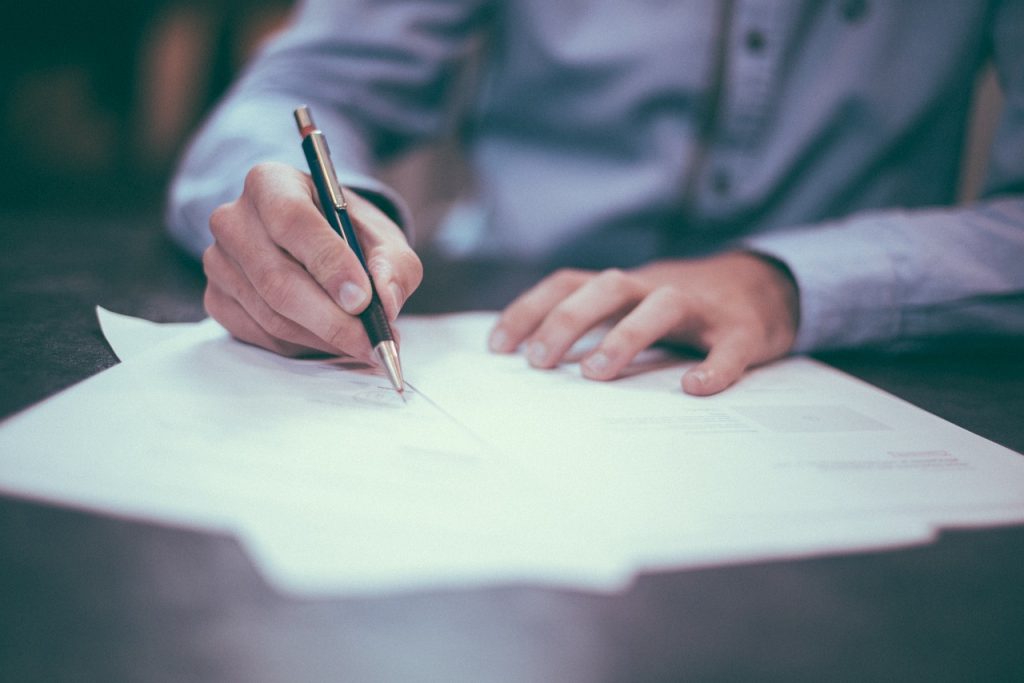 Partnerships not official, some major players dropping out
The main information that shook the future of Libra was the statement from VISA's CEO that the 28 companies initially reported having joined the Libra Association have not officially done that. Rather, all of them have expressed interest via a nonbinding letter of intent. As such, it is not certain that all these companies will actually join in the end.
In fact, at the beginning of October, we have learned that Paypal has officially dropped out of the partner's list. Soon after, VISA, eBay, Stripe, Mastercard, and most recently, Booking Holdings (the company behind Booking.com) have all dropped out as partners.
On the other hand, the number of companies that may end in the Association is growing. ZenGo, a non-custodial wallet, is now supporting the Libra testnet. Towards the end of July Monex Group, a Japanese financial services giant (and the one behind the hacked Japanese exchange Coincheck), was the first Japanese company to apply to join the Libra Association. Towards the end of August Maicoin, a cryptocurrency exchange based in Taipei, has also expressed interest in joining the Association and running a node. Binance, one of the biggest crypto exchanges in the world, is in talks with Libra as it would also like to become a node validator on the Libra network. Even the Winklevoss twins, which many credit with the original idea for Facebook, have also said that they are in talks about possibly joining the Libra Association, despite previous conflicts with Facebook's CEO Mark Zuckerberg.
The entrance fee to the Libra Association is 10 million dollars.
Four different consumer protection groups have released an open letter to the founding members urging them to withdraw their support from Libra. They wrote that although the official reason for creating the digital currency is the inclusion into the financial system 1.7 billion people currently outside it, "Achieving a laudable goal should not be cheapened with a project whose aims are in fact unclear and whose leadership structure is based on fear.", adding that "Facebook is eager to present itself as just one voice of many in the Libra Association. No one is fooled by this subterfuge". The letter ends with a plea: " if you collectively withdraw from the project, it will signal that the just-beginning era of digital money will be based on fair rules and democratic deliberation, and not intimidation by the powerful."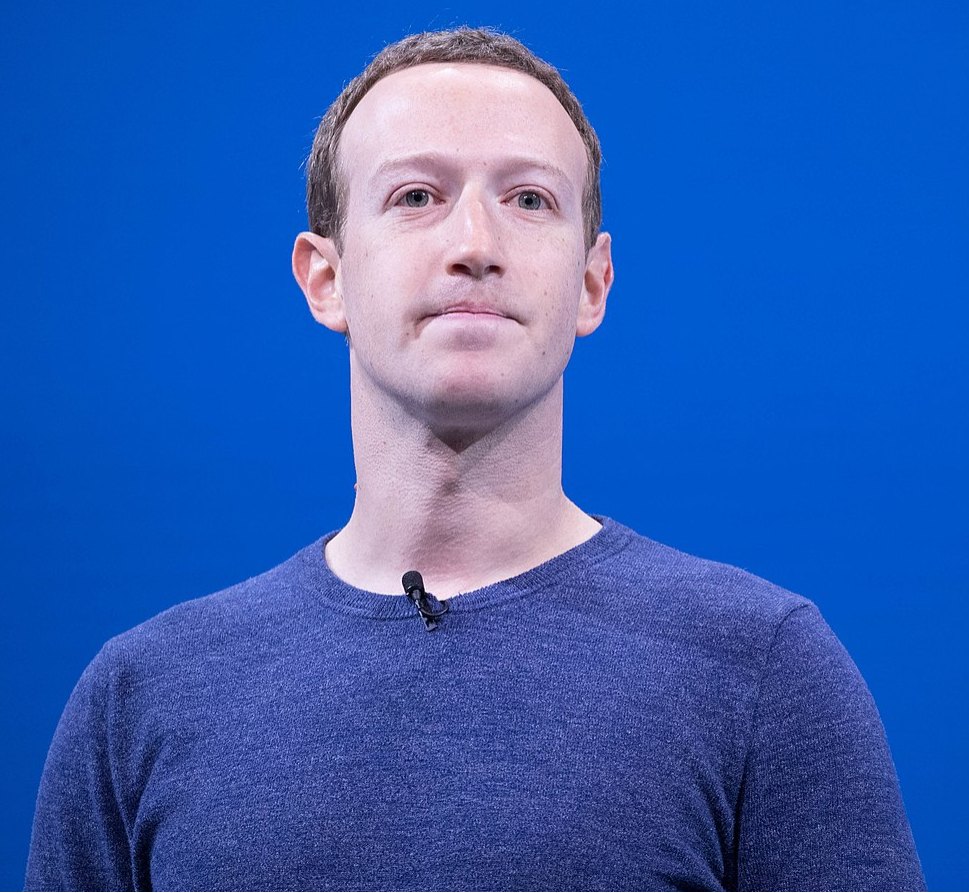 Another major piece of news came from Mark Zuckerberg, who warned Libra investors that the coin "may never launch" due to regulatory issues. This is perhaps one of the reasons for increasing the lobbying for Libra, with the latest addition of Susan Stoner Zook, who used to be an assistant to Mike Crapo, a Republican US senator, reports Politico, adding that Facebook has already spent more than $7.5 million this year on lobbying in Washington.
Zuckerberg is scheduled to testify regarding Libra before the Financial Committee of the US House of Representatives on the 23rd of October 2019.
Most countries cautious on Libra
So far, France seems to be the only country to actively block Libra. In mid-September France's finance minister has said that Facebook's coin cannot launch before concerns over consumers and the country's monetary sovereignty are resolved. Although initially "neutral", Germany's government has also spoken against Libra around the same time as France. India also seems to be very negative towards the Libra coin. The third-largest economy in Asia has the most Facebook users, but its central bank has been very negative towards cryptocurrencies, leading to the closing of some crypto businesses. Although there have been talks of a ban, the country has not banned cryptocurrencies. Facebook has stated that it will not roll out its Calibra wallet in India, indicating that the Libra currency won't be rolled out there. China is also very resistant to the project. In fact, China will launch its own cryptocurrency as a response to Libra.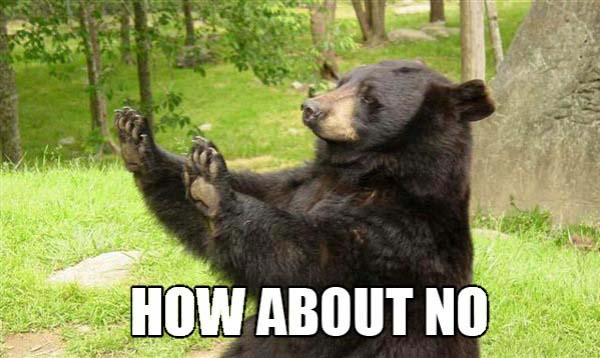 Despite the fact that no country has outright rejected Libra, many states have expressed their concerns. Thailand, for example, seems open to discussions but has expressed concerns over security. On the other hand, due to the coin's uncertain legal status, Libra may have difficulties entering the country. France said that Libra may need a banking license, while Japan has investigated the impact of Libra before the G7 meeting. Surprisingly, Russia, which is usually less than enthusiastic about crypto, has said that it will not introduce a separate regulation on Libra. Switzerland, where Libra will be based, has stated that the entry of major tech firms into financial services could pose a risk to the banking sector, and its data protection regulator requested more details on the coin.
US seems extremely sceptical towards Libra, evident by the David Marcus', the head of Calibra project, hearing before the US Senate Banking Committee (you can watch the recording here) and House of Representatives Financial Services Committee in mid-July. Questions related to trust and possible security issues (fraud, loss of funds). Although Marcus has repeatedly that Libra users will not have to trust Facebook, and stressed regulatory compliance, the senators remained sceptical. For example, during one of the hearings Alexandria Ocasio-Cortez, a New York Congresswoman, has called Libra "a currency controlled by an undemocratically-selected coalition of largely massive corporations." You can read more key comments from the House of Representatives hearing here. Just days before the hearings a draft of a new bill has surfaced. The "Keep Big Tech out of Finance" Act would see big tech companies (those with global revenues exceeding $25 billion per year) issuing cryptos fined $1mln per day.
It seems that although no country outright refuses Libra, none of the states are particularly open to it either. The finance ministers of the G7 have warned that Libra could upset the world economy if left unregulated (Libra could undermine the policy of the central bank, which could be especially worrisome in countries with weak currencies), and the European Commission is worried about potential Libra monopoly.
At eToro you can trade 49 currency pairs, including several cryptocurrencies.
Join eToro
Who likes Libra?
While the overall sentiment towards the Libra projects seems mostly negative (as you shall soon see), there are some voices that praise the project.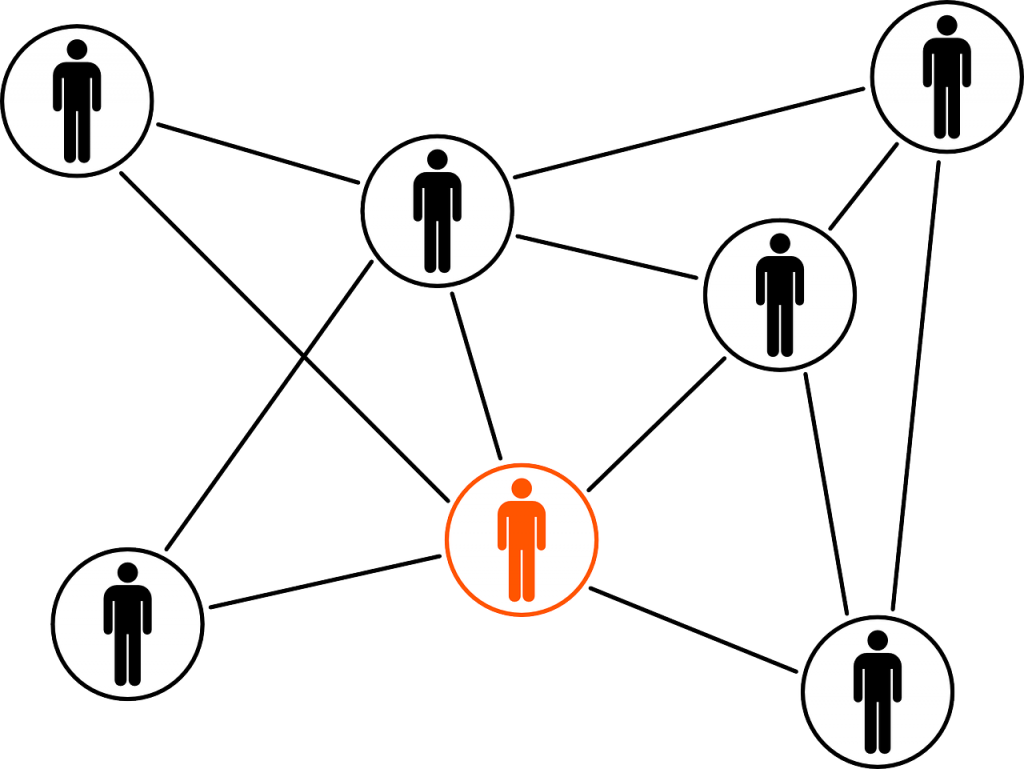 As we've argued in our previous article, due to Facebook's size and global presence, Libra has the potential to bring (the concept of) cryptocurrencies to the masses. This has been corroborated by a number of prominent figures. "I think having a company like Facebook, with such tremendous reach and distribution, into all different countries around the world – having them be interested in cryptocurrency and launching one is a very very positive thing for our industry. It brings a ton of awareness to people who have never heard of cryptocurrency." said Teck Chia, a partner at Binace Labs, in an interview with Cointelegraph. During an appearance on CNBC's "Squawk Alley" Tim Draper, a billionaire venture capital investor, who is positive on both BTC and Libra, said that other cryptocurrencies will serve as a bridge to a Bitcoin environment. Bitwise, a cryptocurrency index fund, put it another way, saying in their August Investor Letter that Libra has moved the crypto scene ahead 3 years.
It's hard to argue with these statements. It can be seen plain as day that since Libra came to light there has been much more movement from lawmakers (especially the US ones), with various countries looking more seriously at the topic of cryptocurrencies, or straight up releasing their own (China).
Some of the most positive views of Libra came from Steve Forbes, editor-in-chief of Forbes, in an open letter to Mark Zuckerberg. In it, Forbes says that if Zuckerberg plays his cards right Libra "could replace the U.S. dollar as the global currency". In the same letter, he also encouraged Facebook's CEO to back Libra with gold. Going even further, in a Bloomberg interview Arthur Hayes, CEO of BitMex, said that Libra will "destroy commercial and central banks".
Best quotes and arguments against Libra
As could have been predicted, there are many voices raising concerns over Facebook's new project.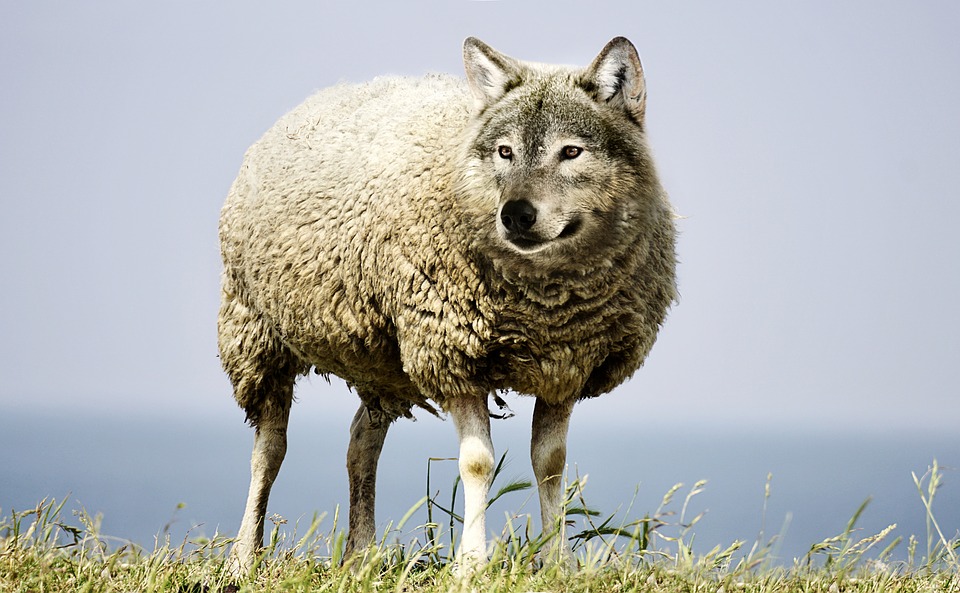 Joseph Lubin, Ethereum co-founder and founder of ConsenSys, said in an article that although he sees the value in the project, Libra is like a "centralised wolf in a decentralised sheep's clothing", and that "Facebook is not eliminating subjective trust, but imploring us to trust in Libra.". Speaking of trust, Joseph Eugene Stiglitz, an economist and Nobel prize winner wrote that every currency is based on trust, but "only a fool would trust Facebook with his or her financial wellbeing."
The sentiment of many can be summed up in a sarcastic tweet by Sarah Jamie Lewis, a cryptographer: "Can't wait for a cryptocurrency with the ethics of Uber, the censorship resistance of Paypal, and the centralization of Visa, all tied together under the proven privacy of Facebook".
Centralisation has been cited as the main concern by some, for example Mihai Alisie, the Ethereum co-founder (who also mentioned the issue of transaction censorship), and Kevin McCarthy, US House minority leader, who likes Bitcoin but has criticised Libra, as he believes that tech entering finances pose competitiveness issues and that such companies would want to deceive consumers into believing it is a decentralised system, while in fact, the created system is centralised.
Several interesting points have been raised by Samson Mow, the chief strategy officer at Blockstream (Bitcoin wallet). In a series of tweets he said that "@Libra_ can't be everything for everyone, and it can't be both open and closed at the same time." and pointed to a number of paradoxes evident from Facebook's mid-July Senate Banking Committee hearing:
Open-source and KYC/AML requirements
During the hearing David Marcus (the head of the Calibra project) said that as the project is open-source, it will belong to the community, and "we will relinquish control over both the codebase and network through the process." However, as Mow points out, this would mean that the developers could remove KYC/AML components from a non-Calibra wallet and (aside from on and off ramps) freely interact with the network. This in turn would negate the statement that wallets will enforce sanctions of the national security apparatus and treasury.
To be compliant you have to be in control
"The only way for Libra to guarantee compliance in all areas is for it to be in complete control. You can't have only Calibra wallets requiring authenticated government ID's but not others. Only way it would work is with two pools of currency that are not allowed to intermingle." tweeted Mow. This in turn would lead to a very non-fungible currency, drastically different from the simple global currency that Libra aims to become.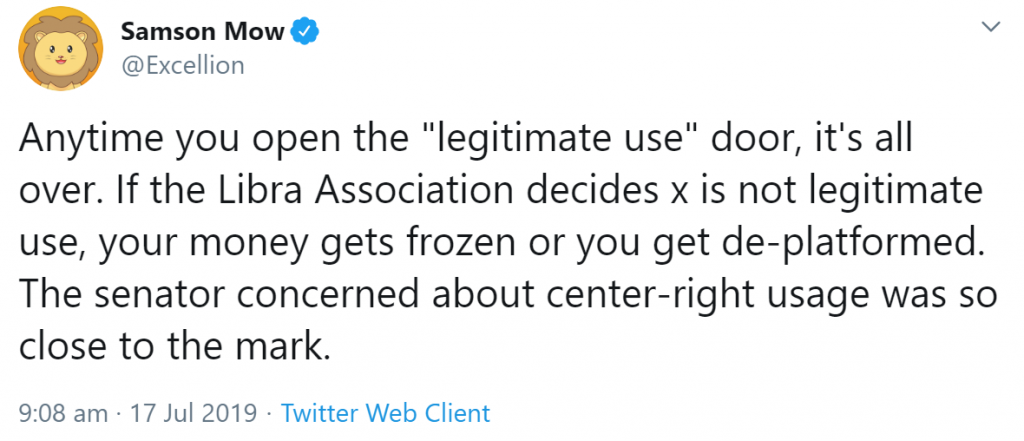 David Marcus said that as long as it's a legitimate use, the aim is for people to do what they want with their money. Which prompts the obvious question: what is a legitimate use? Libra Association could decide whether what you're doing is legitimate, and possibly freeze your money or kick you out of the platform, argues Mow, adding in another tweet that "Once Libra is compliant with every jurisdiction, it will just be a more complex PayPal governed by an association. Should've just used #Bitcoin."
Other opponents of Libra include: Larry Fink, CEO of Black Rock, who does not consider Libra a cryptocurrency; Damian Collins, senior British MP, who believes that Libra will be open to massive fraud; Sherrod Brown, a US Senator and a ranking member of the Senate Banking Committee, who called Libra a "recipe for more corporate power over markets and over consumers", Mark Cuban, a billionaire entrepreneur, says Libra is a big mistake; as well as US President Donald Trump (I will spare you the word-salad of his tweets).
What about central banks? Jerome Powell, head of the US Federal Reserve says he sees both its potential and risks. Benoit Coeure, a board member of the European Central Bank, said that Facebook's Libra coin will not launch until global regulators are satisfied, while the International Monetary Fund has urged regulators to be vigilant regarding Libra. All in all, it seems that the central financial institutions acknowledge the potential of Libra, but are aware of its risks and urge for caution in relation to it.
Libra already had an impact
Regardless of whether Libra manages to launch, it already had quite an impact on the future of cryptocurrencies.
EU banks are to deploy instant payments system in response to competition from Libra. The system has been available for a few years, but is currently used by half of the banks. Full participation is aimed to be completed by the end of 2020.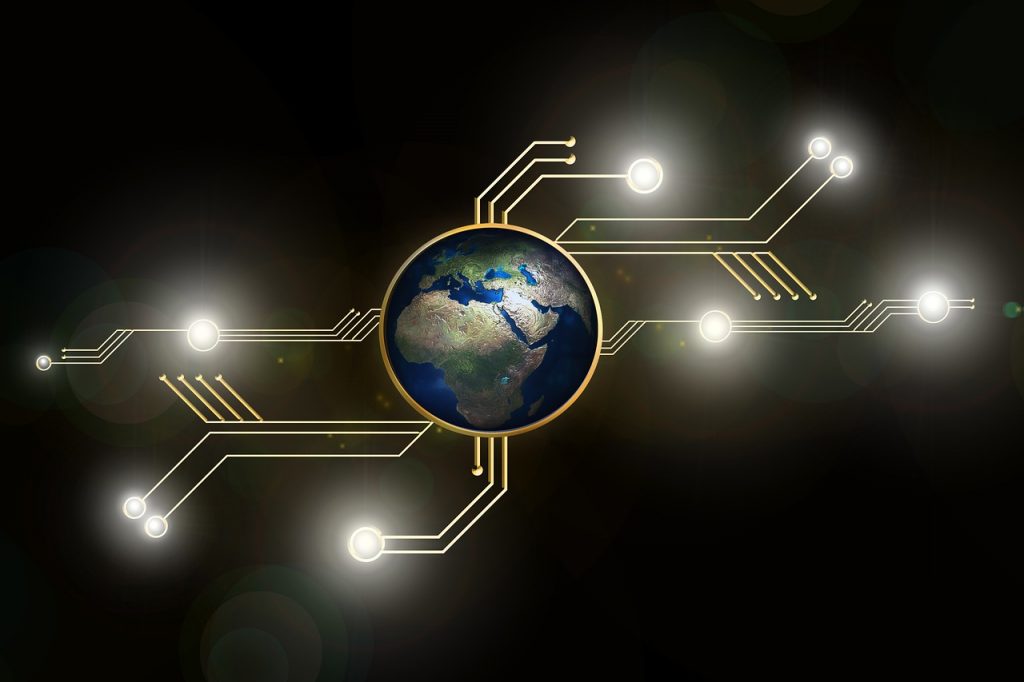 Perhaps most interestingly, China, a stark opponent of cryptocurrencies, is now rushing to release their own digital currency ahead of Libra's launch. Although the country has been working on digital currency for the last few years, it has been revealed in the last weeks that Facebook's Libra has put pressure to rush the release of the proposed central bank digital currency (CBDC) ahead of Libra's launch. In mid-August, the deputy director of the People's Bank of China (PBoC) Mu Changchun has announced that the digital currency could be considered to be ready. Speaking at the China Finance 40 Forum Mu said that the new digital currency will employ a two-tier operating system with PBoC on the first and commercial banks on the second level. According to Mu, this is to cater to the complex economy of China and will improve accessibility and the adoption rate among the public. It's important to point out that although the currency will have blockchain elements, it will not be built on it. The reason for it is said to be the demand for multiple transfers by retailers (i.e. scalability). There are some worrisome aspects of it, outlines in this Forbes article. The fact the sole issuers will be the central bank (PBoC) and commercial banks is not unusual for CBDC, but in China, all of them are fully controlled by the state (3 largest banks; central banks heavily influenced by the Communist Party), or the state is the largest shareholder (4 out of 5). Furthermore, it stands to reason that the central bank will design all wallets and have access to all the data.
Walmart, the American retail giant, is also planning to release their digital currency. The company has had several blockchain projects within supply chain and smart applications. Interestingly, regulators seem to be more open towards it than towards Libra. And finally, Binance has recently revealed their project to rival Libra – Venus.
At eToro you can trade 49 currency pairs, including several cryptocurrencies.
Join eToro
Adoption
Partnerships and the regulatory landscape are one thing, but no cryptocurrency will be successful if there are no people using it. As explained before, that should not be a problem for Libra, as around every third person on Earth has Facebook, and in some countries, Facebook is the people's sole gateway to the Internet. So adoption seems a given, right? Well…
Besides the emerging markets, the Western world seems pretty untrustworthy towards the coin, with various studies showing the extent of mistrust Facebook's previous privacy blunders has caused. Users of social media in the US are unlikely to use Libra, one survey shows, while another has found that 49% of Americans and Brits would not trust Libra. The German government seems neutral towards the coin, but 71% of the German population remains sceptical, with only 12% open to the idea (source, in German). And only 2% of Americans trust Libra more than Bitcoin.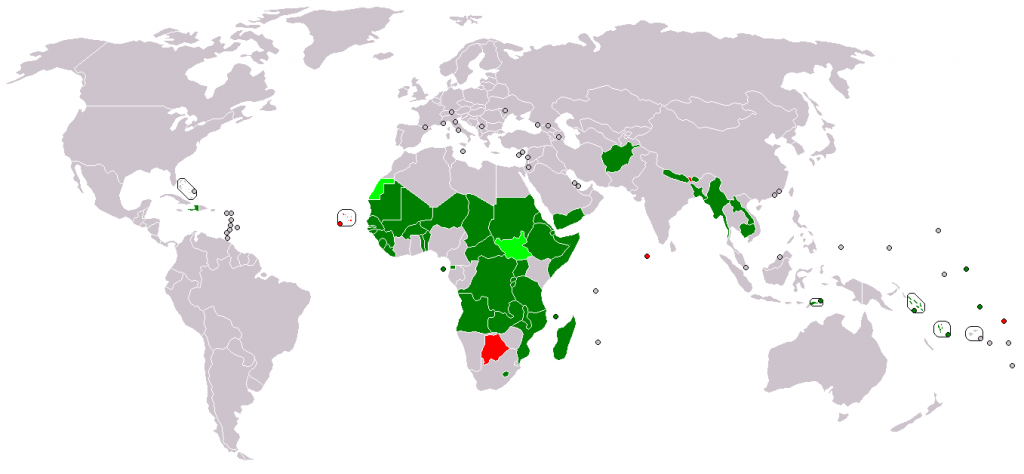 It stands to reason that emerging markets are where Libra will gain adoption the fastest – it solves the financial inclusion issue many in the region face, and as mentioned earlier, Facebook and the Internet seem to be almost synonymous in some countries. However, as argued by Cardano's CEO, that's not how you enter these countries. Emerging markets are all about relationships, argues Hoskinson. "Facebook has to come into countries it doesn't know a lot about and convinces them to enslave themselves to an economic monopoly and give nothing in return. And their only pitch is that you'll pay less on fees," said Hoskinson. His (and Cardano's) approach is different: "I'm going there and saying, 'we're going to rebuild all your systems, so you have fraud-free land registration, better voting systems and improved supply chains.' We're already doing this stuff but it took years. These are relationship-based markets – and Facebook doesn't have those relationships."
How ready is Libra?
Despite Zuckerberg's worrying statements over the summer that Libra may not launch, the company seems to be committed to delivering Libra in the second half of 2020.
The company is still working out the kinks. In mid-September, we have found out that a security flaw was discovered by OpenZeppelin, a security audit firm (previous clients included Coinbase, the Ethereum Foundation, and Brave). Interestingly, Facebook fixed the problem almost a month after the auditing firm has reported it.
Thanks to the Verge, we got insight into Facebook's strategy regarding their stablecoin. From the leaked transcript we learned that Zuckerberg wants to focus on solving the key issues around regulation (AML, etc.) and requirements before launch. He has also stressed private engagement with regulators.
Ripple's CEO believes that Libra will not launch before 2023, despite the fact that partners' nodes are live on the pre-mainnet, according to Libra's update from October 2nd.
And finally, be aware of scams!
It was to be expected that sooner or later, scams related to Libra will appear. Even now, months before the launch, there has been a multitude of scammy website trying to sell fake Libra to uneducated investors.
Hundreds of scammy websites have appeared. Some impersonate Libra, while others try to promote scams. Social media platforms (Facebook's Instagram and Facebook itself, YouTube, Twitter, and more) have been struggling with the wave of fake accounts claiming to be Libra. Some of the pages may be hard to spot as fakes, as some have a following in hundreds. So stay vigilant and stay safe out there.
eToro is the world's leading brokerage platform for social and copy trading.
A 1000 different products are available on eToro, divided into 12 stock indices, 7 commodities, 53 ETFs, 49 currency pairs, including several cryptocurrencies (e.g. Bitcoin and Ethereum). Leverage of up to a 100 (leverage degree differs for some assets) is available. In our opinion, eToro is the best regulated exchange. You can join eToro here
Comments