Introduction
A week before the start of the CoinGeekWeek Conference (28th-30th November) I received an invitation to the event in London in my mailbox. I was happy to go and see how the project was doing especially since there had recently been a lot of drama involving the conference hosts.
CoinGeekWeek was hosted by CoinGeek, which is a platform run by the Bitcoin-billionaire-businessman Calvin Ayre, and the conference was centred around the version of Bitcoin called Bitcoin SV (Bitcoin Satoshi's Vision), which CoinGeek is supporting.
At eToro you can trade 49 currency pairs, including several cryptocurrencies.
Join eToro
Since Bitcoin is publicly owned so to speak, anyone can create their version of Bitcoin and call it Bitcoin XXX, but the two main ones had – until recently – been Bitcoin and Bitcoin Cash (est. 2017).
Due to the drama inside Bitcoin Cash though, this version has now been split into two Bitcoin's; one keeping the name Bitcoin Cash (briefly known by the name of Bitcoin ABC) and one rebranding to Bitcoin SV – and this is the one the conference was centred around.
The hash war
The split in Bitcoin Cash that divided the supporters into two new groups had come about due to a discussion primarily about block size and led to something as exotic and mind-boggling as a hash war between the two groups.
The hash war basically meant that both sides tried to get as much hash power (which is the power the miners deliver to the network) and general support from different actors in the crypto community, so that they could be claimed as the most supported one and therefore – I guess – the true Bitcoin Cash.

Bitcoin Cash (shortly known as Bitcoin ABC before being victorious) won the hash war and could, therefore, keep the name Bitcoin Cash and the ticker $BCH.

Bitcoin SV is, therefore, to be considered as a new version of Bitcoin with the never-before-seen ticker of $BSV. Although it is the newest, it actually follows the oldest vision of Bitcoin (put forth in Satoshi Nakamoto's famous Whitepaper) most closely.
The reason for the hash war
The reason for the split was more or less the same that had caused Bitcoin Cash to split from Bitcoin in 2017 – namely the question about whether there should be a limit to the block size or not.
The blocks are operated by the miners and transport the transactions from the mempool onto the blockchain – for a user of the network this shows up as a transaction going from pending to confirmed.
If the block size has no limit, it can carry more transactions (or data), but it might also become slower. This is why the BCH side was arguing for the output to be the important thing, namely how many transactions (or data) goes through at X amount of time.
BSV wanted to follow the original vision put forth in Satoshi Nakamoto's now famous Whitepaper, where the blocks don't have a block limit, but the size is left open to be decided by the entities who help to run the network.
This discussion is a lengthy one, which is why I will not go deeper into it at this point, but this is what clearly happened:
1) There was a discussion about how to proceed with Bitcoin Cash
2) This discussion split the community and the chain into two sides; BCHABC and BCHSV
3) A hash war followed, where each side tried to convince the world that they would be the winner (i.e. the side with the most hash on the network, and therefore the true Bitcoin Cash)
4) BCHABC was considered the winner by most and was, therefore, able to keep the ticker $BCH (and the name Bitcoin Cash)
5) BCHSV was considered the loser by most and has therefore now taken the new ticker $BSV (and has the new name Bitcoin SV)
Back to basics
Since the hash war had ended and things seemed settled, for now, Bitcoin SV had the long-planned conference in London and supporters, business partners, and interested geeks like me were in attendance.
There were still a few telltale signs of the recent hash war and drama that had played out, like for example the logo with 'Bitcoin SV' on the handed-out program clearly being a sticker taped across the old Bitcoin Cash logo, which peeped out beneath when you peeled off the corner.
Furthermore, a lot of the presentation-slides were still mentioning Bitcoin Cash / $BCH, instead of the newly minted Bitcoin SV / $BSV, and there was an overall sentiment of having arrived at a battle after the fight, where the surviving parts were still patching up scratches and bruises, getting ready for the next long haul.
In these kinds of historical moments, partnerships are valued more than ever. It is, of course, important to look like you are not totally defeated – which Bitcoin SV clearly isn't, although it may be a bit bruised – but let's take a look at some of the projects that have decided to support and use Bitcoin SV.
At eToro you can trade 49 currency pairs, including several cryptocurrencies.
Join eToro
Partnerships
A lot of the former projects involved with Bitcoin Cash had to choose sides in the battle, and a fair amount (although a smaller portion) had decided to support Bitcoin SV's side – here are some examples from different industries:
HandCash (wallet)

HandCash is arguably one of the most interesting Bitcoin Cash wallets with some really interesting features, and they have decided to support Bitcoin SV.
HandCash is based out of Madrid, Spain, and has up until now only been available for Android. However, it is now launching on iOS, with compatibility with Apple Watch planned for spring 2019.
HandCash has some interesting, already functioning use cases for crypto aficionados like for example '$handles' making it easy to transfer cryptocurrencies using handles instead of the lengthy public keys. They are also planning a lot of features for businesses, such as automated accounting and tip systems.
BrewDog (2007) (merchant)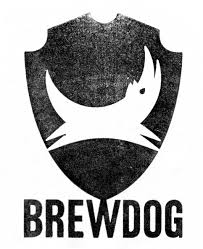 BrewDog is one of the frontrunners in the recent wave of locally brewed beers, and the two Scottish founders have decided to support Bitcoin SV as a payment method in their vast and growing network of 80+ bar sites.
BrewDog is – for anyone well known in the beer section like this beer-happy journalist – a major international player and has, other than owning impressive brewery facilities and sales points (bars), also been displayed in a television series in both Scotland and US, much like the infamous 'American Chopper'.
Talking numbers, they are employing more than 1400 people, have $180M in revenue worldwide, and their official valuation is $1 billion.
Squire Mining Ltd. (mining)

Squire Mining Ltd. is based in Canada and is a publicly listed company (Canadian Stock Exchange & Frankfurt Stock Exchange), which sells software and hardware for the mining space eg. ASIC chips, mining rigs, and various system technologies.
Squire Mining wants to bring crypto 'out of the basement and into the boardroom' (writer note: great catchphrase) and announced at CoinGeekWeek that they have partnered up with CoinGeek, which itself is one of the biggest mining consortiums worldwide.
With the partnership, they are now altogether in charge of 960 TH of hash power, spread out over mostly Canada and United States, but also with a not-neglectable facility in the country of Kazakhstan, which was chosen due to its cheap power and crypto-friendly government.
Bitstocks (trading and banking)

Bitstocks is London's first bitcoin and cryptocurrency market advisory firm that helps investors with building portfolios or doing major OTC (over the counter) trades at set prices.
Bitstocks was established in 2014, and as their newest undertaking they are building a banking ecosystem, where you can deposit both crypto and fiat, interchange seamlessly (crypto-fiat, fiat-crypto, crypto-crypto), have a debit card affiliated with your account, and take out fiat loans collateralized in crypto (or the other way around).
This new feature called 'Gravity' will not be ready before at least 2019, and they announced the opening of their first investment round at the CoinGeekWeek conference.
Bitstocks was very outspoken about their support of Bitcoin SV and they have decided to base the 'Gravity' platform off of Bitcoin SV.
On the blog on their website they present Bitcoin SV as "digital cash minus the fees, frictions and restriction", and are clearly very fond of this version of Bitcoin – at the conference they pointed out the stability of the originally intended protocol as a guaranteed solid foundation, comparing the changes in Bitcoin (that has resulted in the forks) as tectonic plates moving (not a stable foundation).
These are examples of companies from different sub-sectors who either work together with or support Bitcoin SV (there are more of course). The two major companies supporting (probably more like fathering) Bitcoin SV are nChain (Jimmy Nguyen and Craig Wright) and CoinGeek (Calvin Ayre).
At eToro you can trade 49 currency pairs, including several cryptocurrencies.
Join eToro
In general
Throughout the conference it was clear that Bitcoin SV is alive and kicking, still has extensive funding, as well as friendly combatants / supporters on its side.
There were many interesting lectures from people from inside the Bitcoin SV camp, as well as from people less associated with Bitcoin SV and more with Bitcoin or the Cryptoverse in general.
Dominic Frisby (author of "Bitcoin – The Future Of Money") held a great lecture about the future of work (nomadic), tax (more competition between states i.e. less tax) and money (Bitcoin).
He compared bubbles from the past and had a great viewpoint on the overall negatively viewed Tulip bubble, that yes – it was a bubble, but the Netherlands is to this day thriving off of Tulip production; all in all, bubbles are bubbles, but what comes next is often seriously interesting and very valuable for the involved (!).
Another interesting speaker who was also talking in more general terms about bitcoin / the crypto verse was Kristy Leigh Minehan, who I had the exquisite joy of interviewing after her lectures.
Kristy has a great background in mining optimization and has been working in the space since she first discovered the Satoshi Nakamoto Whitepaper when it was distributed in an IRC chat room she was attending back in 2008.
Since then she has grown her career primarily within the mining subsector of the crypto space, working in some of the biggest projects on the globe. and is today part of Core Scientific (high-level mining, blockchain and AI with an impressing team behind it).
Kristy had some insightful remarks on the whole space and was very clear on what we need to do next: Bitcoin needs to grow up!
Next stop…?
Just like Kristy, many of the insiders from the Bitcoin SV camp were also talking about a more professional outlook from the companies building on top of the protocol, and further development of the protocol to be able to accommodate this.
Jimmy Nguyen (CEO of nChain and a lively yet sharp host of the conference) was all through the conference talking about the necessity for the companies to build around Bitcoin to sharpen their tools for the corporate battlefield. He also mentioned that it has been hard to build professionally because of all the drama inside Bitcoin regarding how the protocol should evolve – which also has been scaring off outside corporate players.
In Bitcoin SV's opinion, this should now be possible due to their stable version of the Bitcoin protocol.
Craig S. Wright (Chief Scientist at nChain and the man who claims to be Satoshi Nakamoto) was talking more about the protocol build and less about the buildings on top of it (which seems to be more of Jimmy's area), but was also encouraging everyone to start taking the technology serious and build corporate-like companies on top of it.
Steve Shadders (lead developer for nChain) held a long speech about instant transactions (0-conf) which probably was the most interesting thing of the whole conference, but also reminded me once again of the abyss of understanding between developers and the rest of us; I honestly didn't understand more than 5% of what he was saying, but it seems like there is serious development towards instant transactions. Don't take my word for it though.
Conclusion
All in all, I will first and foremost say that Bitcoin SV is definitely a serious project.
The Bitcoin SV cartel is working on the protocol, have miners supporting the network, serious companies are building on top it, and there is a demand of professionalism from the people involved and a serious outlook towards adoption solutions.
For many people in the Cryptoverse, Bitcoin Cash equals BCash (negative term) and is the worst of the worst. The new split into Bitcoin Cash (formerly Bitcoin ABC) and Bitcoin SV only showcased to them the ridiculousness of the forked off offspring of Bitcoin. This is, in many a Bitcoin-maximalist head, due to the idea that it takes focus away from the development of Bitcoin (BTC) and is, therefore, weakening the evolvement and adoption of cryptocurrencies. Which is a fair point.
On the other hand, which was also pointed out by Dominic Frisby during his lecture, competition between smaller entities is good for development, since more narratives are tried out and the one working the best will be copied by others.
This is also the natural order of organic development in nature, as described by Darwin. Which is why you could say that there is pretty clear historical empirical evidence of competition being a well working way of achieving the best end result.
For these reasons, and without taking a side with any of the Bitcoins, I must add: I am personally happy that the original idea of Bitcoin put forth in the Satoshi Nakamoto Whitepaper is finally getting put to the test after a decade of insider squabbling within the Bitcoin environment – only practical tests against reality and other competing projects can show any real results; and we will have this now!
In conclusion, there is no doubt that Bitcoin SV has been rattled by the recent hash war against Bitcoin Cash, and there is still a problem that none of the sides has introduced replay protection which makes the whole network unstable (!). But all in all, I think the project has landed on its feet after the ugly split and I hope to see them being part of making the future cryptocurrency narrative into a great tale we can be proud to tell our grandchildren.
Written by: Flashy Gordy
Tags:
BCH
,
BCHABC
,
BCHSV
,
bitcoin cash
,
Bitcoin Cash ABC
,
Bitcoin Satoshi's Vision
,
Bitcoin SV
,
CoinGeek
,
CoinGeekWeek
,
conference
,
hash war
Comments