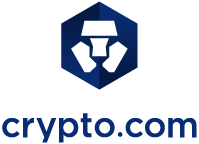 Crypto.com has launched a Visa card that allows you to use your crypto for online shopping, to withdraw money from an ATM, or directly at merchants.
Through the use of the Crypto.com app, you can store both crypto and FIAT (dollars or euro) on your account and use the Visa card worldwide.
The much-awaited Visa-card – which has had almost 100.000 pre-orders – has started shipping in Singapore. Next up should be shipping to the EU and the US, and they plan to ship all orders worldwide over the next two months.
At eToro you can trade 49 currency pairs, including several cryptocurrencies.
Join eToro
Those who pre-ordered the card have been frustrated at seeing the deadline for shipping moved several times over the last year, and Crypto.com (formerly known as Monaco) have been proclaimed a fraud on several occasions for not delivering the promised card. This has also been due to some pretty questionable videos delivered by the project, where the card appeared to be in use, but you couldn't really tell if it was actually working, due to some suspicious cutting in the footage.
Crypto.com has now officially started shipping their Visa cards to customers in Singapore.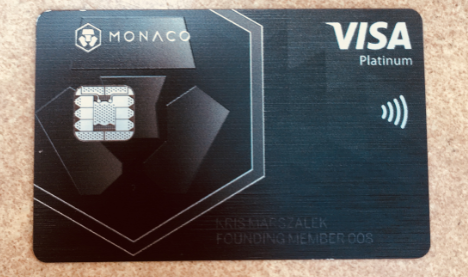 At Delta Summit I held the card in my hand, as I met up with CEO Kris Marszalek, and was insured that the first shipments were already being handled.
The Visa card (tied to the functions of your personal Crypto.com account) provides an important function of actual everyday use of cryptocurrencies, which so far has been little more than an investment object – now you can load them onto your account and use them directly to buy e.g. a cup of coffee.
SOLUTIONS OFFERED
1. VISA CARD: SPEND YOUR CRYPTO DAY-TO-DAY
Conversion of crypto- to FIAT-currencies has so far been somewhat of a difficult gateway for crypto holders – this is the problem that Crypto.com is primarily trying to solve.
With the use of the Visa card (and the conversion from crypto to FIAT inside the app), you are now able to swiftly use your crypto to 'buy stuff in the real world'.
Furthermore, the card has some interesting perks that vary depending on which type of card you get – e.g. cashback on transactions (up to 2% depending on the kind of card) and access to airport lounges (only high-level cards).
The different level of cards also gives you different fee-less amounts of ATM withdrawals every month ($200 – $1000) and inter-bank exchange rates ($2000 – Unlimited).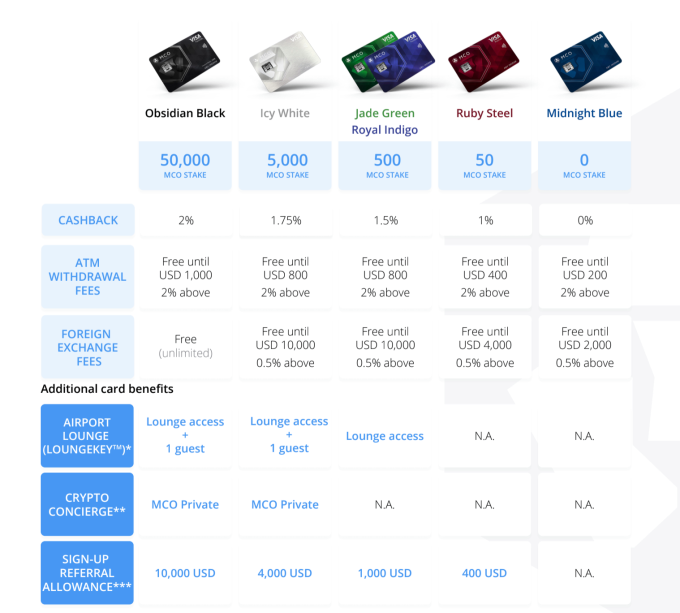 To get the higher level of cards you have to buy and hold between 50 and 50.000MCO (Crypto.com's own native cryptocurrency) for 6 months, which at today's prices is equivalent to between $211 and $211.120 respectively.
2. A FIAT-CRYPTO GATEWAY
It is both possible to transfer FIAT into your account and buy crypto and to convert crypto in your account into FIAT.
IBAN transfers of FIAT or transfers of crypto into your account are fee-less, but if you want to extract crypto or FIAT out of your account, it is accompanied by a fee.
3. CRYPTO INVESTMENT MANAGEMENT
Crypto.com has also launched an automated crypto investment portfolio manager, referred to as 'Robo-advisor' on many occasions, but simply called 'Crypto Invest' inside the app.
This function handles your crypto portfolio for you, so you can just choose which amount of FIAT you want to invest into cryptocurrencies, choose your preferred level of Risk/Reward (low – medium – high), and then let Crypto.com handle your crypto investments for you.
In this way, you don't need to acquire knowledge about the industry or have a daily eye on the movement of the markets but can leave that to the automated trading of Crypto.com. This function is fee-less as a starting point but does take a fee if it provides you gains on your investments.
At eToro you can trade 49 currency pairs, including several cryptocurrencies.
Join eToro
4. FIAT LOANS WITH CRYPTO (not available yet)
Furthermore, Crypto.com is looking to provide loans in FIAT-currencies, using your crypto-currencies holdings as collateral.
In that way you could loan up to 60% of your crypto net worth, without having to let go of your crypto – once you pay back the loan, you would have access to your crypto holdings again.
If you expect a rise in the value of cryptocurrencies, this is a good way to get possible gains from your investment, while still having money for your everyday life.
On the other hand, if your cryptocurrencies go down in value, you will, of course, suffer the loss, and won't be able to manage your crypto funds before you pay back the loan.
If you want to 'play the market safe', you can always convert your crypto into $MUSD, which is Crypto.com's stablecoin that pegs itself to the dollar price.
ORGANISATION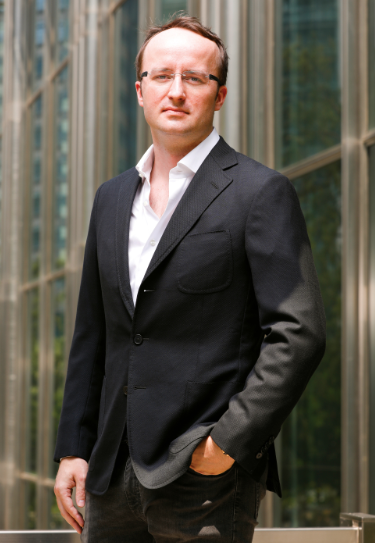 Crypto.com have their headquarters in Hong Kong, with offices in Switzerland and Singapore.
The team consists of up to 200 people mostly based in Hong Kong. Kris Marszalek, the CEO, has been very keen on introducing a professional corporate culture, where everybody is working towards the same goal and are focused on the same ideals.
"The decline in price is actually a good thing for the market, 'cause it reduces the hype in the market, and companies in the crypto space like Crypto.com can focus on building products that people can use. I think that the market got a little bit ahead of itself last year, and right now this is a very healthy correction, and you will see that the companies that raised tremendous amounts of capital last year right now are starting to roll out products, where you can actually use crypto and have actual benefits from it, and not just holding it or using it as a tool for speculation", says Kris.
COMPETITION
Kris Marszalek seems to take his business very seriously, and when I asked about who his competitors were, he mostly mentioned big players from the established financial sector, such as e.g. banks and the credit card industry. It is his goal to take on the established system and provide a better solution.
Wirex (also providing a Visa card for crypto limited to EU and UK), and NEXO (providing FIAT loans for crypto collateral) are nonetheless obvious competitors within the crypto space.
CONCLUSION
Crypto.com might just have an edge in providing several solutions at once: Visa cards, FIAT-crypto gateway investment management, and crypto backed loans. Furthermore, they have a very easy-to-use app with a great user interface – something that has been lacking in the premature world of crypto, with its native population consisting mostly of developers, cryptographers and economic philosophers.
It is important to keep an eye on how Crypto.com handle their customer value in the context of which banks they cooperate with (WireCard Bank is providing the Visa), how they facilitate their upcoming money lending (money lenders in Hong Kong are not overseen by the banking regulator), and internal risk management – as the company is affected by crypto volatility (so far in a positive way, as the 26.7 mln USD in Ethereum they raised in their ICO in May 2017 have multiplied in value since then).
If they do accomplish to deliver robust business standards in all of the aforementioned areas, we are looking at a serious competitor – both to the leading crypto projects, and the established financial sector.
At eToro you can trade 49 currency pairs, including several cryptocurrencies.
Join eToro
Sounds good? Watch the short interview with Crypto.com's CEO, Kris Marszalek, here, and learn how crypto.com facilitates the adoption of cryptocurrencies, what makes their cards superior, and Kris's take on cryptocurrency future.
Written by: Flashy Gordy
Comments