In this article, we shortly explain what Binance Chain is, how does it relate to Binance Coin (BNB), and what could the new blockchain indicate for the BNB token.
What is Binance Chain?
Binance Chain is a blockchain software system launched by Binance and its community. It's a new blockchain that together with DEX aims to create an alternative marketplace for issuing, using, and exchanging digital assets in a decentralised manner. The decentralised exchange, Binance DEX is Binance Chain's first use case.

Binance Chain has implemented a new proposal on how to manage tokens called BEP-2 (here's BEP2's Github page), which allows the issuance of tokens pegged to another altcoin. It should be mentioned that, as this reddit thread explains, tokens built on the new BEP2 protocol may be considered securities according to Maltese regulation (Binance is registered in Malta, and hence has to follow its regulation).
How can I use Binance Chain?
You can use Binance Chain to:
Buy and transfer tokens
Send and receive tokens
Burn/mint tokens
Freeze/unfreeze tokens
Issue new tokens
Suggest a new trading pair. If there is enough interest, it will be added to the list.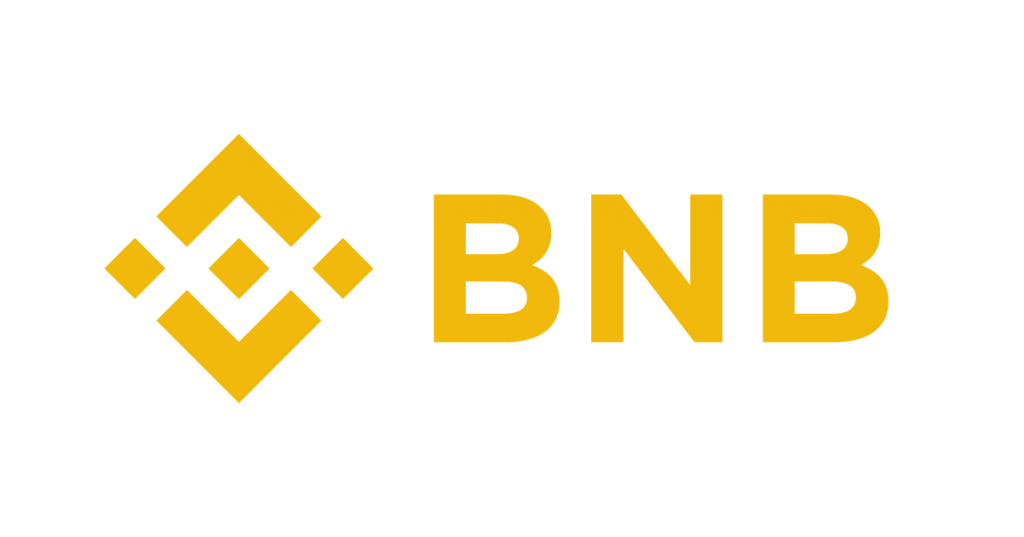 Binance Coin (BNB) has been migrated to Binance Chain to become its native token. If you pay transaction fees with BNB you will receive more attractive terms. Becoming a native token and the fee discount functionality both add to the utility of the BNB token (and eventually, possibly its price).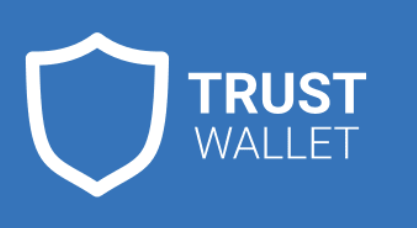 Several wallets are supported on Binance Chain. There is Trust Wallet, of course, Binance's official cryptocurrency wallet, as well Ledger, Enjin, Magnum Wallet, CoolWallet, Coinomi Wallet, Atomic Wallet, ZelCore Wallet, Infinito Wallet, Math Wallet, Ellipal Wallet, Guarda Wallet, and Exodus.
Which projects have moved to Binance Chain?
Several projects have already migrated to Binance Chain. At the time of writing (May 2019), projects on the Binance Chain include:
Binance Coin (BNB)
Binance Coin is now the native token of the Binance ecosystem. It is an attractive investment, and if you pay with it for transactions fees on Binance DEX you will get better terms.
Changenow (NOW)
Changenow is a decentralised exchange with a native NOW token. Despite being a competitor, Binance was very open to having NOW listed.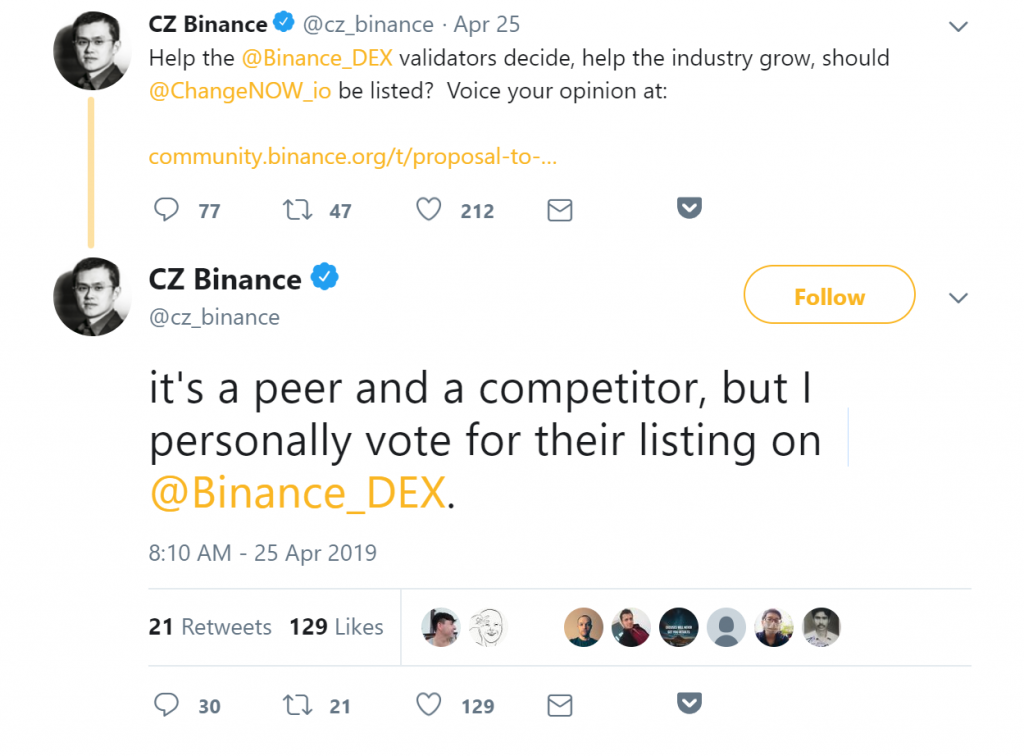 Mithril (MITH)
Mithril is a decentralised social network ecosystem based on Blockchain that rewards content creators – you will receive MITH tokens based on the engagement (likes, comments) of your posts.
Red pulse Phoenix (PHX)
Previously Red Pulse, RPX; the team has now upgraded to Red Pulse Phoenix – an open research platform with a native PHX token. The Blockchain-based Phoenix platform connects content creators with research consumers.
Atomic Wallet (AWC)
Atomic Wallet is an open-source, multi-currency wallet with over 300 cryptocurrencies. You can purchase some cryptos with a credit card within the wallet. Atomic Wallet also functions as an exchange, which supports atomic swaps, thus facilitating a truly p2p coin exchange without a third party (currently only available for a few selected cryptocurrencies, but the number is growing). The Atomic Wallet Token (AWT) is the native token of the wallet.
What's next?
In order to incentivise migration from other blockchains, CZ has stated these projects that migrate early will receive support from Binance when it comes to marketing and promotion, as well as a prioritised listing reviews on Binance.com.
As all the prices of the migrated tokens have surged shortly after joining, it might prove profitable to monitor new tokens being added to Binance Chain.
Tags:
Atomic Wallet
,
AWC
,
binance
,
Binance Chain
,
bnb
,
Changenow
,
MITH
,
Mithril
,
NOW
,
PHX
,
Red pulse phoenix
,
Trust Wallet
Comments