Binance Coin (BNB) is an attractive investment and eToro is a highly recommended, regulated brokerage. In this article, we will show you a step-by-step guide on how to buy BNB on eToro.
Step 1. Find Binance Coin (BNB) on eToro
Use the search function on the main page. You can either go straight to "Trade" to open an order box, or you can read through the information that eToro provides: Feed, Stats, and Chart.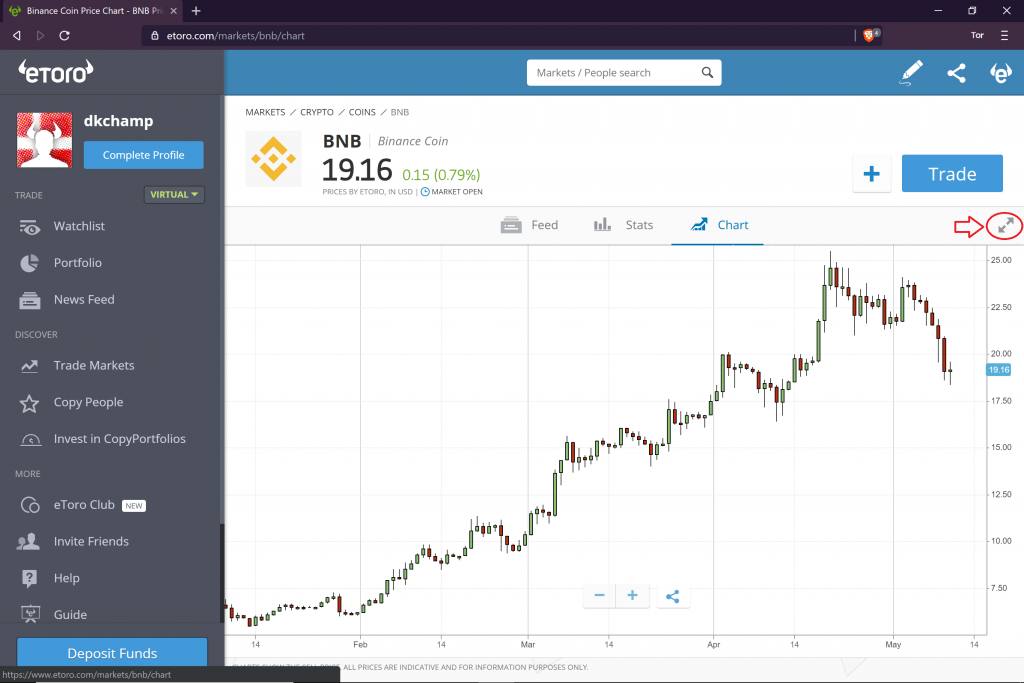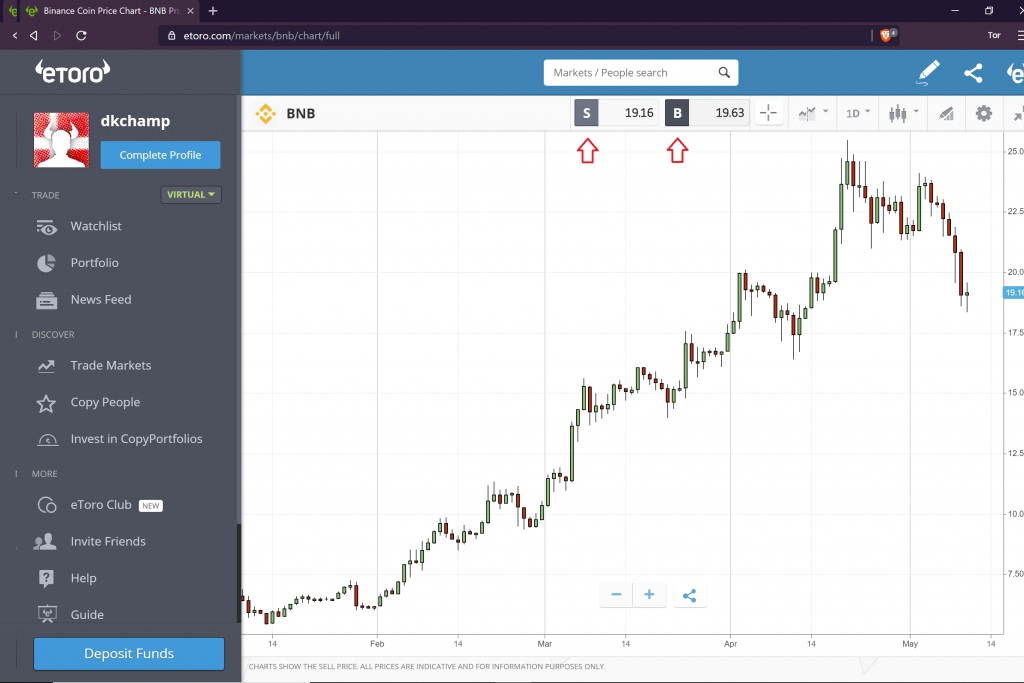 Step 2A. Open an order box and choose the amount 
You can open an order box by clicking "Trade" on the BNB's page, or by clicking "B" (for buy) on an enlarged graph.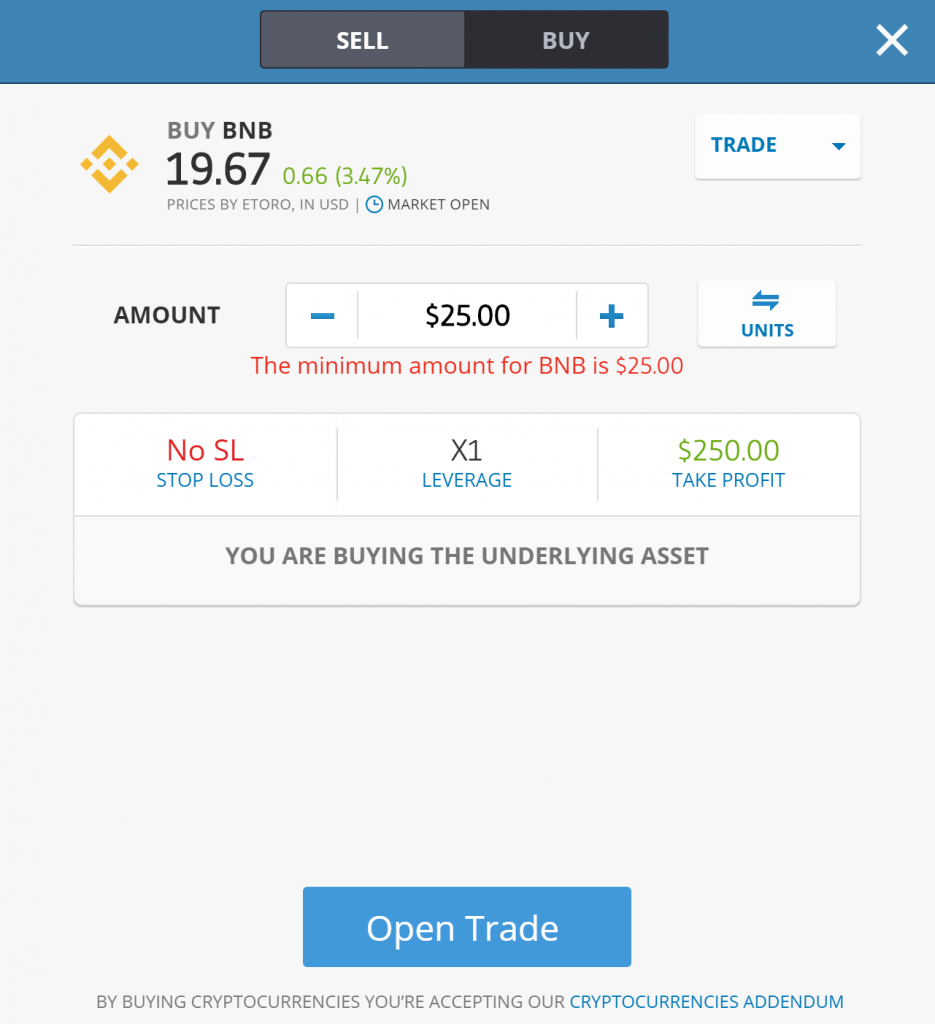 Step 2B. Choose Stop Loss and Take Profit thresholds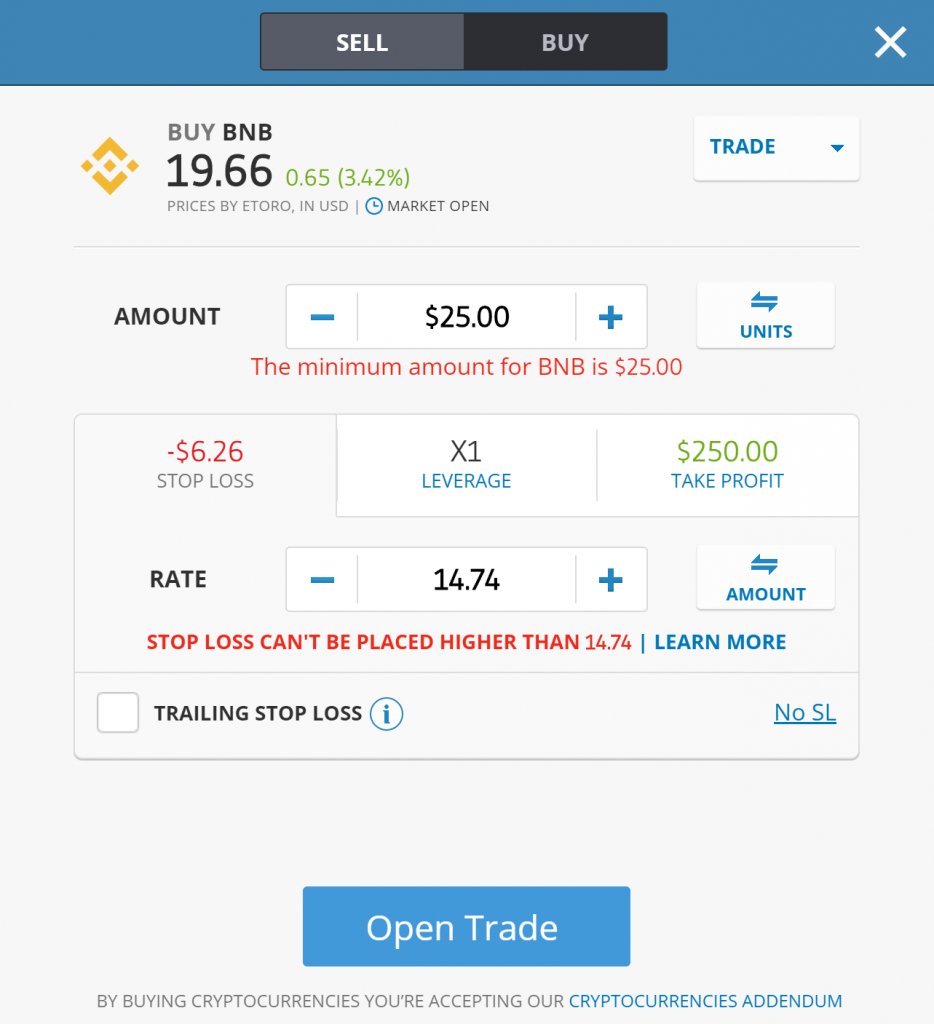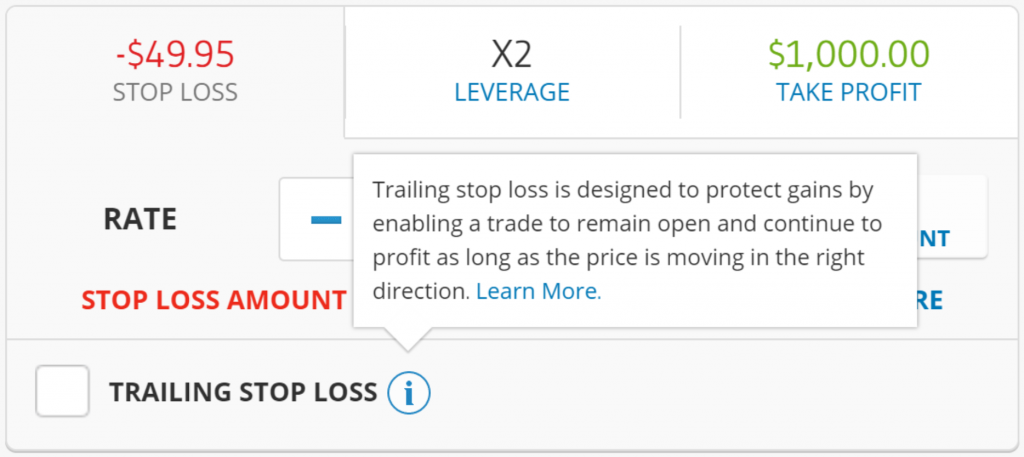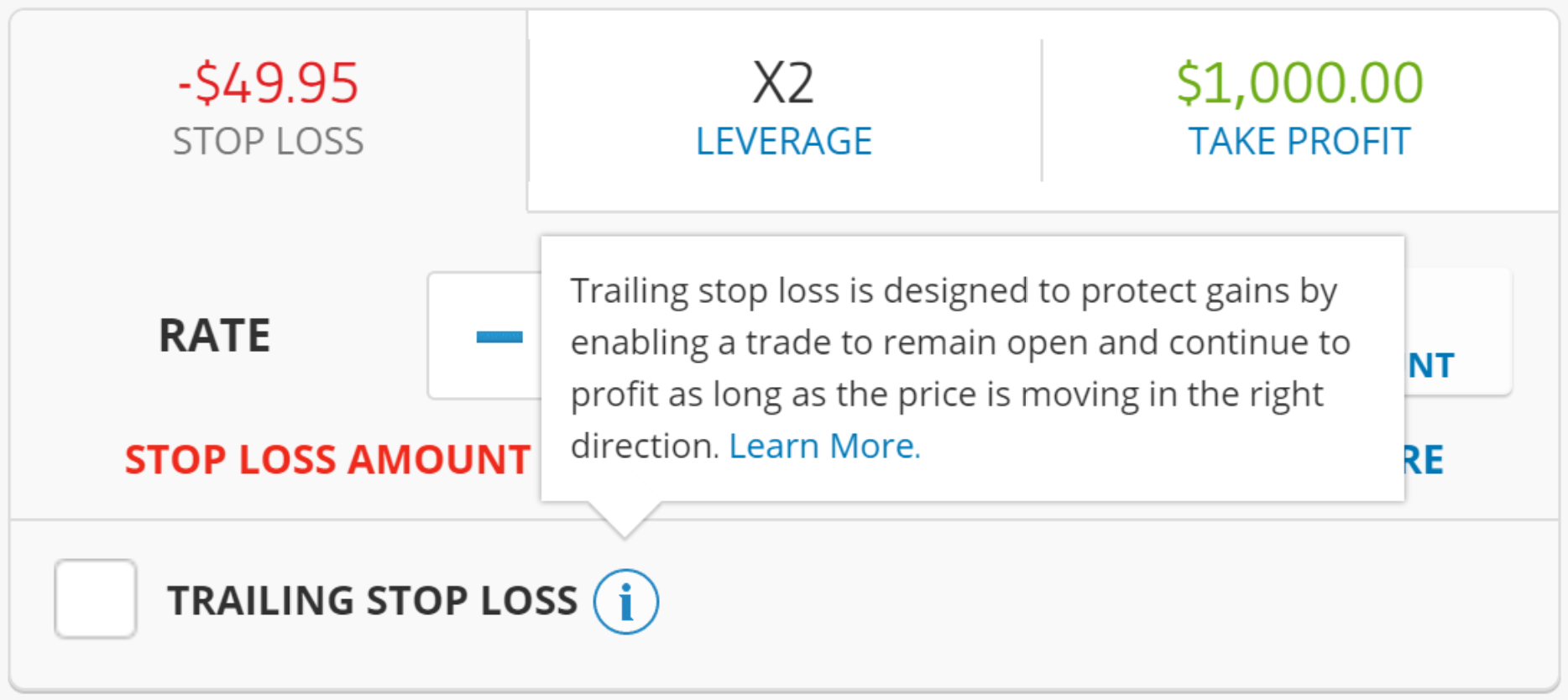 Trailing Stop Loss is a useful feature that adjusts the price at which you want to close the trade according to the current value of the asset. You choose by how much the stock/asset can fall in price before you want to close the trade. It is designed to automatically limit losses.
Step 2C. Choose your leverage
eToro offers various degrees of leverage, depending on the asset. Cryptocurrencies can be leveraged x1 (no leverage) or x2 (you double your exposure).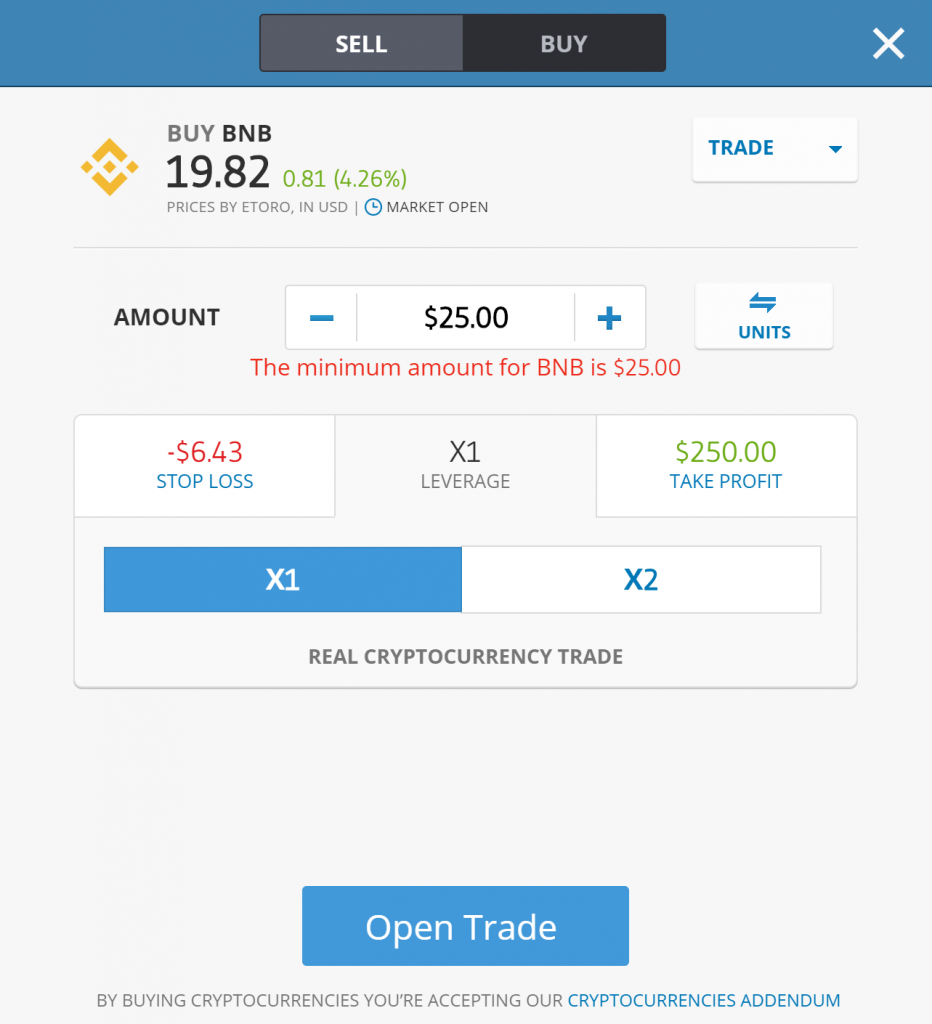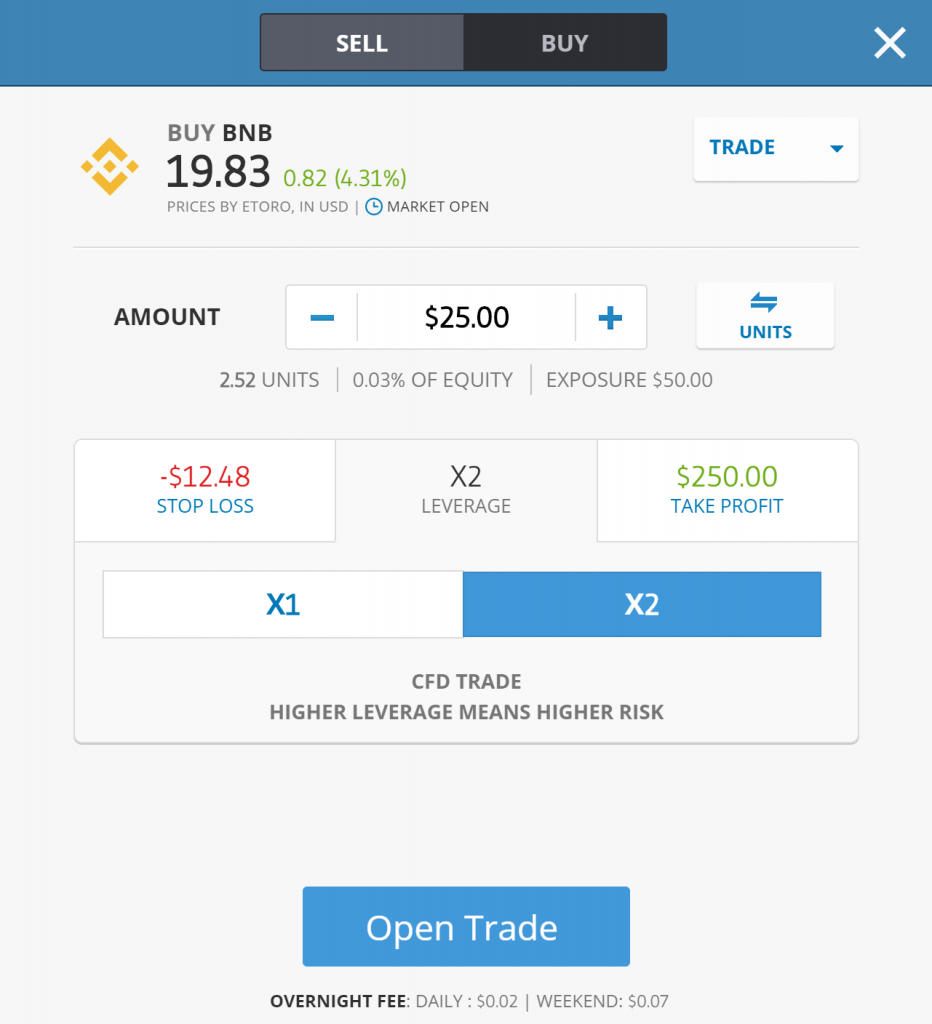 Notice the difference between trading with leverage x1 (real cryptocurrency trade), and leverage x2 (CFD trade).
As specified by eToro: "For clients residing in countries operating under CySec or FCA regulations, all non-leveraged long (BUY) crypto positions are opened with underlying assets ("real crypto"). Leveraged and short positions are opened as a CFD. For clients residing in countries operating under ASIC regulations, all positions are opened as CFDs."
Remember to take a look at the overnight fees when you're trading with leverage. You can see them under the "Open Trade" button.
After you have made your decisions regarding (Trailing) Stop Loss, Take Profit, and the leverage, you can finish by clicking on the "Open Trade" button at the bottom of the order box.
Step 3. Monitoring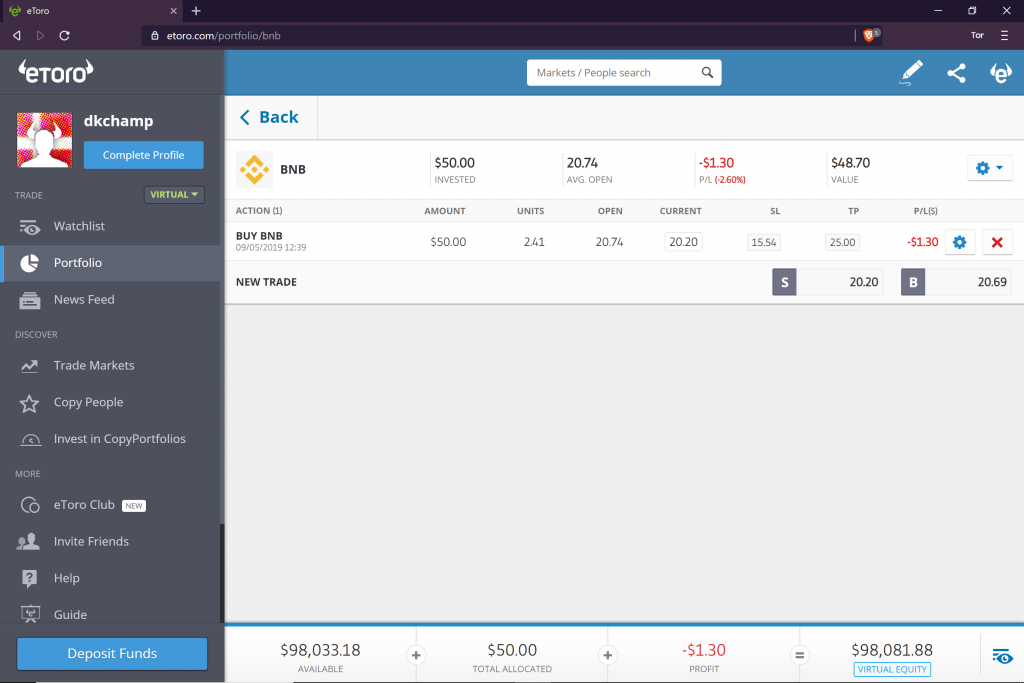 eToro Wallet – your regulated crypto wallet
The eToro wallet allows you to safely store, and exchange cryptocurrencies, as well as make third-party payments. You can buy cryptocurrencies with your credit card. Currently, supported cryptos are Bitcoin (BTC), Ethereum (ETH), and Ripple (XRP). More coins are to follow. Be aware that you can transfer only real coins, rather than CFDs to the wallet.
You should find any answers to any of your remaining questions about eToro's wallet under its crypto FAQs, which include information about trading cryptocurrencies, and the eToro wallet.
eToro is the world's leading brokerage platform for social and copy trading.
A 1000 different products are available on eToro, divided into 12 stock indices, 7 commodities, 53 ETFs, 49 currency pairs, including several cryptocurrencies (e.g. Bitcoin and Ethereum). Leverage of up to a 100 (leverage degree differs for some assets) is available. In our opinion, eToro is the best regulated exchange. You can join eToro here
Comments