Summer is shaping up to be big for Tron (TRX), the leading platform in decentralised P2P data storage and transfer on the blockchain.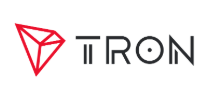 First of all, the launch of BitTorrent Speed may bring many new users to the platform. Secondly, the lunch between Justin and Buffet may not affect the price very much but has the potential to bring cryptos to people who have never heard about it. And finally, the Sun Network is scheduled for August 10th. Overall, the platform is also enjoying a growing user base and number of dapps available, as well as increases its partnerships.
If the team manages to deliver, the summer could indeed be very good for Tron.
In this article, we provide a comprehensive overview of Tron and its solutions. What does Tron aim to do? What solutions does it (will it) offer? What are its upsides and issues? And finally, is Tron worth investing in? Read on to find out!
What is Tron?
Created in 2017, Tron aims to decentralise the Internet. It is a blockchain ecosystem focused on the transfer and storage of data. Initially built on Ethereum, on June 25th 2018 Tron moved to its own blockchain. A month later, in July 2018, Tron acquired BitTorrent (leading P2P sharing site) and incorporated it into its system.
eToro is the world's leading brokerage platform for social and copy trading.
A 1000 different products are available on eToro, divided into 12 stock indices, 7 commodities, 53 ETFs, 49 currency pairs, including several cryptocurrencies (e.g. Bitcoin and Ethereum). Leverage of up to a 100 (leverage degree differs for some assets) is available. In our opinion, eToro is the best regulated exchange. You can join eToro here
Decentralising the Internet with BitTorrent
There are four important things within the topic of Tron and BitTorrent: what BitTorrent is and what it brings, BitTorrent token (BTT), BitTorrent Speed, and the BitTorrent File System (BTFS) protocol.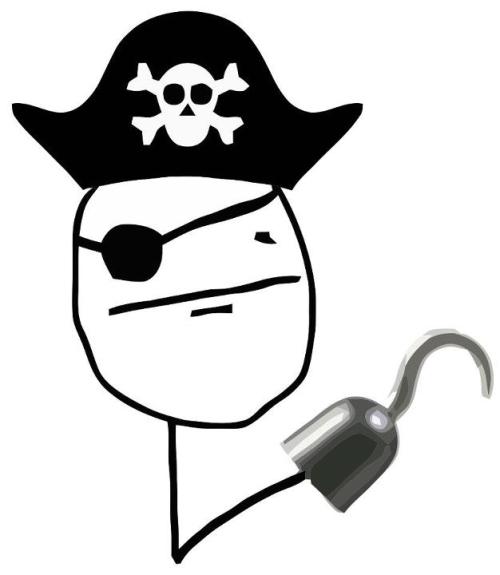 BitTorrent and uTorrent (browser-based BitTorrent client) are the best well-known sites for sharing files, thanks to torrent files that allow users to share content on a peer-to-peer basis without a server. As mentioned earlier, in July 2018 it has been acquired by Tron. BitTorrent has over 100 million monthly users, which is its main advantage. Many crypto/blockchain projects have interesting ideas and solutions, but the majority lacks a plan on how to get an initial network of users. With its hundreds of millions of participants, BitTorrent has already reached critical mass (number of users needed for further adoption to be self-sustaining), and Tron does not have to worry about a userbase.
At the beginning of 2019, a few months after acquiring BitTorrent, Tron has launched the BitTorrent token (BTT), which had one of the most demanded ICOs. You might remember the news about the 15-minute ICO. BTT token is a TRON TRC-10 token (standard token on the TRON blockchain). It is designed as a utility token to transact in computing resources between BitTorrent clients, service requester, and service providers. All transactions within the BitTorrent ecosystem will be denominated in BTT. As the whitepaper explains, it will be impossible for the Tron blockchain to handle expected demand. Therefore, BitTorrent Inc. will use an "on-chain/off-chain exchange.", which will allow transferring tokens between a high-performance private ledger and the public TRON blockchain. Tron aims to broaden the scope of BTT use cases, with additional services of a decentralised content delivery service (will allow service requesters to advertise bids), decentralised storage service (will allow service requesters to pay for storage over time, and download content for a prearranged fee), and a proxy service (service providers will be paid for retrieving content by URL. Particularly useful for mobile users, those with weak or spotted connection, or those wishing to avoid IP-level network controls). In short, BTT token will have two main advantages: faster downloads (you can pay to download faster) and rewards for seeding files (you can continue sharing after download to earn a small reward).

To understand the value of BitTorrent Speed, one needs to understand the incentives of a torrent ecosystem. Each torrent file, besides metadata about files and folders to be shared, also includes a list of trackers – computers that help network users find each other and form groups called swarms. However, the current system has some issues, as often a file is downloaded quicker than it takes to upload the same amount of data. As there are no incentives to keep sharing ("seeding") the file, many of the swarms are short-lived. This is exactly the issue that BitTorrent Speed aims to solve – by rewarding BitTorrent users with BitTorrent (BTT) in exchange for seeding and bandwidth, faster downloads will be possible.
BitTorrent Speed went live on July 8th 2019. It caused a 10% surge in price, and early reviews were praising easy access but made a note that speeds claimed (25,000%+ speed boost) were simply impossible. In any case, it is still very new, and the team plans to improve it and add new features over time. If you want to setup BitTorrent Speed, follow these instructions.

In May 2019 Tron has announced that BitTorrent will incorporate a BitTorrent File System (BTFS), a fork of the InterPlanetary File System (IPFS), an open-source protocol for peer-to-peer sharing and storing files in a distributed system. IPFS, although popular and used, has some issues relating to its implementation, and a few downsides, most frustrating of which is that it uses a lot of bandwidth. BTFS will allow users to receive and host storage on their computers with other individuals and businesses. First users may join the BTFS Mainnet network for testing in Q3 2019, with the final solution is planned for launch in 2020.
At eToro you can trade 49 currency pairs, including several cryptocurrencies.
Join eToro
The goal of Tron is a token-based economy for networking, bandwidth and storage usage, where hundreds of millions of users can earn small amounts for their technical resources, and then spend that value on goods and services.
Tron and USDT
Tether (USDT) is a stablecoin (what is a stablecoin?). Initially, USDT was Bitcoin-based, issued on the Omni Layer Protocol. Then, it changed to an ERC-20 Ethereum-based token. And finally, in March 2019, it was released on the Tron blockchain, as a TRC-20 token. TRC-20 USDT is interoperable with TRON-based protocols and Decentralised Applications (dApps) and enables users to transfer fiat pegged tokens on the TRON network.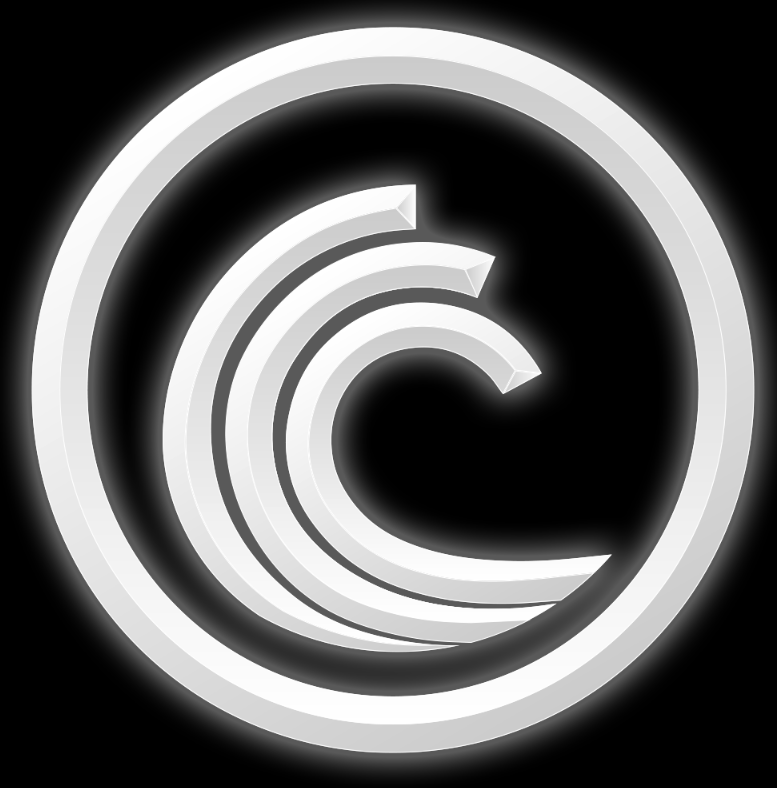 TRC-20 tokens are fully compatible with ERC-20 tokens, and are standard tokens on the TRON blockchain for smart contracts and implementing tokens with the TRON Virtual Machine (VM).
Currently, numerous exchanges list TRC-20 based USDT token.

Why do so many hate Tron?
There are several aspects of Tron that make some in the community wary of it.
First of all, many question Tron's business practices. The company had several scandals, one of the biggest at the beginning of its journey, where it was accused of plagiarising its whitepaper. Moreover, and this is seen as a cardinal sin to some, the team is not afraid to throw cash around to get what they want. For example, they offered steep incentives to Ethereum developers to move to their system. Which is not that unusual, to be honest. Many ascertain that Tron's market cap and therefore position does not reflect its true value. Many believe its market to be overblown, as "investors" are only interested in rewards, rather than sustainable growth of the ecosystem.
Another issue is Tron's PR and marketing strategy. Tron has been repeatedly accused of "hyping" its news, and numerous examples prove that it is not a criticism to dismiss lightly. In general, Tron is very over-bullish about its own news. Being excited about progress is natural, of course, but with Tron, the extent of praise is often so far off the mark it can come off as misleading. There were even instances where Tron made an announcement too quick, and many in the community felt misled. At the beginning of 2018, Justin Sun was enthusiastically tweeting and hinting at an Alibaba partnership that didn't happen. Then it announced a collaboration with Baofeng, "Chinese Netflix", and its 200 million users. Turns out the partnership was with its blockchain division that surely did not have the number of advertised users. That was around the same time as the plagiarism scandal. All this prompted some major crypto sites, including Bitcoin.com, to label Tron as "vaporware" (a product that is announced but never made). Since then, Tron has rebuilt some of its reputation. But the drama keeps on coming. You might remember a few weeks ago, there was the Tesla-giveaway drama when Justin Sun offered a Tesla to a lucky follower and then failed to follow through until a strong backlash from the community. There was also the story of the partnership with Liverpool Football Club that Justin Sun announced, only to be denied by the club itself.
It seems that for Tron, quantity is more important than quality. This is clearly reflected in Tron's boasts that it has more dApp users than Ethereum and EOS, for example here on Reddit. However, many from the community argue that firstly, the numbers can't be trusted as they reflect addresses, not users. Secondly, it is pointed out that the quality of Tron's dApps, with multiple numerous gambling apps and scams, leaves much to be improved.
All this makes many potential investors question any information coming from the team.
Finally, some weeks ago, in May 2019, Tron's co-founder and CTO, Lucien Chen, has quit the team over centralisation concerns, most worryingly that he alleged that some nodes have "more than 90% of the votes with only a few voters". He also said that the company "has developed into a monetary tool without any "decentralize the web" spirit". Tron responded by saying that Chen and two other employees have been fired in January over concerns of misappropriating funds and bribery. Some from the team has called his new project, the Volume Network, a Nigerian scam. The Tron community also seems very sceptical towards the project.
Advantages
Tron is in the top 15 of cryptocurrencies (around the 10th place), and it didn't get there by luck. Despite the issues mentioned above, Tron has several points in its favour.
Firstly, Tron boasts solid partnerships, including the browser Opera, Binance and other exchanges, such as Latoken, or Certik, a blockchain cybersecurity company.
Secondly, no matter what happens or if Tron screws up, it has a dedicated following. In fact, even during the plagiarism scandal, many in the community seemed unfazed by it. When it comes to reasons for their belief, they site the team and the fact that the team has actually reached its milestones in a relatively short amount of time.
On June 25th 2019, Tron's Independence Day (the day it moved it its own blockchain), the CEO Justin Sun has announced the biggest industrial buyback of TRX tokens. The tokens will be bought back from secondary markets over the course of a year, in batches. The team will buy back 20 million USD worth of tokens. Even more recently, the Kucoin exchange announced soft staking of Tron (and several other cryptos) on its platform. The staking program began on July 4th 2019. Every TRX holder can participate in the program. Kucoin will calculate each individual's stake based on the value of all the coins. Recalculations will be done daily. Users will see their rewards under "My Bonus". Staking will not affect withdrawals.
Finally, however you may feel about this practice, Tron launched an incentive program for TRC20 based USDT token holders. The program started on May 5th and is scheduled to last until August 7th.
The team aims to reward 20 million USDT over 100 days. To do this, they have enlisted several popular exchanges, including Huobi and OKEx.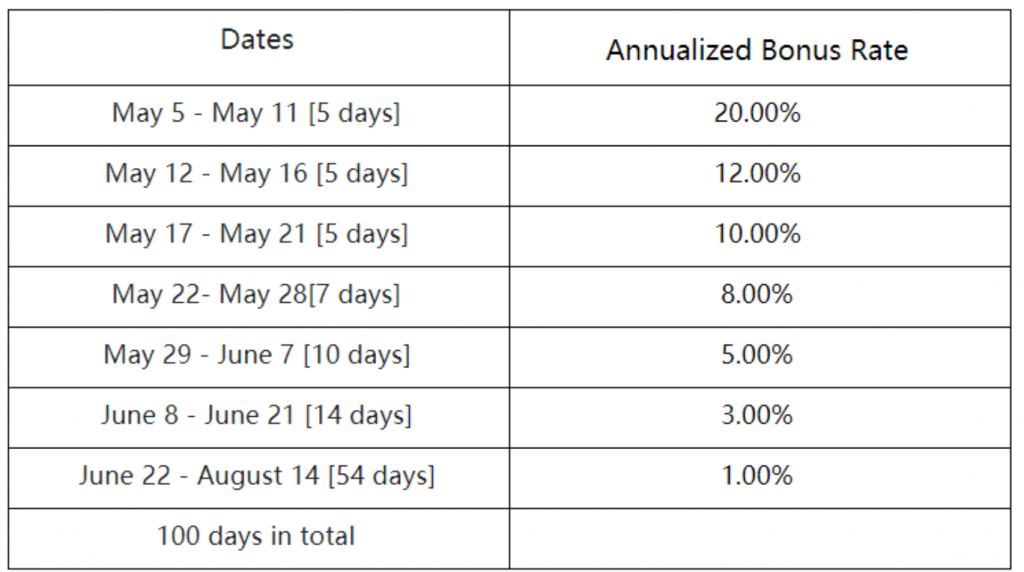 According to Dapp Review, Tron has added the most dapps in 2019 – 414. That is more than Ethereum (361) and EOS (310). Tron also seems to have the most users – over 710,700 active users. Both EOS and Ethereum are behind it, with over 520,000 active users, and 465,000 active users respectively.
eToro is the world's leading brokerage platform for social and copy trading.
A 1000 different products are available on eToro, divided into 12 stock indices, 7 commodities, 53 ETFs, 49 currency pairs, including several cryptocurrencies (e.g. Bitcoin and Ethereum). Leverage of up to a 100 (leverage degree differs for some assets) is available. In our opinion, eToro is the best regulated exchange. You can join eToro here
The future of Tron
The lunch between Justin Sun and Warren Buffet (very negative on cryptos; called Bitcoin "probably rat poison squared.") has been postponed, officially for health reasons. However, there have been rumours of a looming arrest. To dissuade them, Sun took to Twitter.
Sun won the spot for over $4.5 mln. Soon after the announcement, Tron searches jumped on Google. However, this might not affect the price as much as the launch of the Sun Network.
In April, Justin Sun has announced the Sun Network, which "is our layer 2 solution to achieve 100X scalability", wrote the CEO in the tweet. We got very little information, 1 infographic to be precise, stating that the network's expansion plans include dapp sidechains and cross-chain infrastructures as well as "some other expansion projects". The picture tells us that the Sun Network will expand the capacity of Tron, improve overall TPS (transactions per second) and smart contract execution.
In June came an "in-depth" analysis article of the Sun Network Dappchain… which is less than 2 pages long. As there are no technical details at all, I will call this a "wishlist". Sun Network's "wish list" includes anything from higher free energy ceiling to quicker node consensus realization. The Sun Network is scheduled to officially launch on August 10th.
At eToro you can trade 49 currency pairs, including several cryptocurrencies.
Join eToro
Comments