Blox is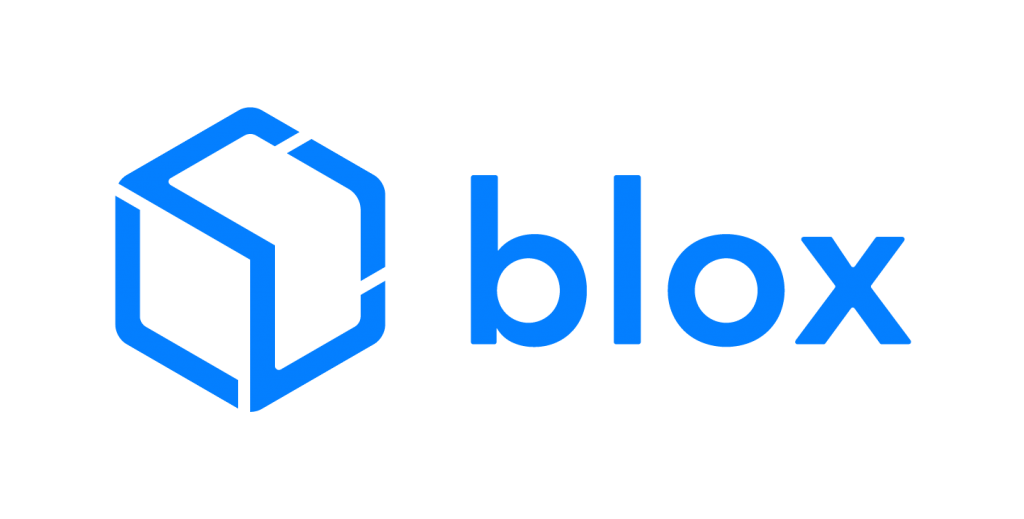 the go-to solutions for crypto assets tracking, management, and bookkeeping. It is aimed at both users and enterprises, and is becoming very popular among both groups.
Why was Blox created? What do you believe was missing from previous solutions?
When we founded Blox it was out of a personal need to manage our own crypto assets. Not only did we discover that most people were relying on manual spreadsheets, but there was also a technology barrier that prevented multiple blockchains to talk to each other. We knew that we needed to solve this issue for ourselves and the thousands of people and organizations with a similar need. We then created Blox to become an industry leading crypto accounting and bookkeeping platform dedicated to empowering accounting teams, finance teams, and bookkeepers.
Who are the users of the Blox platform? Can you release the names of some business clients yet?
Our users can range from professionals with a decent volume of crypto assets, to high net-worth individuals with hundreds of thousands in AUM (assets under management).

Blox is focused on the businesses and enterprises that transact or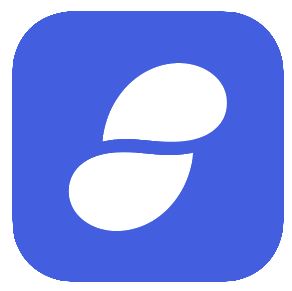 use crypto in some capacity. We have thousands of Pro users and dozens of Business and Enterprise clients such as Status.IM (recently covered by Coinisseur ), TenX, crypto.com (here's

our coverage of them), and eToro, who have been with us since launching the platform.
At eToro you can trade 49 currency pairs, including several cryptocurrencies.
Join eToro
What are some of the current features of Blox?
Our core features are powered by our Blox API, which can seamlessly synchronize the leading blockchains, wallets, and exchanges with automated aggregation of user data to provide Blox customers with the ability to visualize their entire crypto portfolio. We currently have charts and graphs to represent the current value and depict the market fluctuations on our token pages. Every token or coin has a dedicated page with exclusive Blox information provided as an added value to all of our users.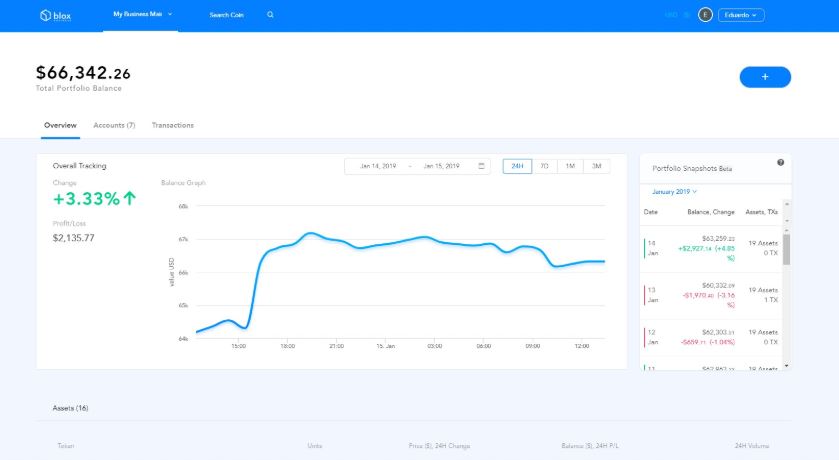 One of the key features most loved by our users is the daily balance overview. It provides a complete financial snapshot of users' assets across all of their portfolio accounts, tokens and exchanges. Additionally, our account and transaction classification, audit trail features, and the ability to export CSV files into a general ledger are highly rated by our business users.
How many exchanges are supported by the automatic import feature?
Our automated sync feature supports all of the leading blockchains, tokens, exchanges, wallets and custodian solutions in the space. Some of which include, Binance, Bitstamp, Coinbase, Kraken, Ethereum, Stellar, and EOS, just to name a few.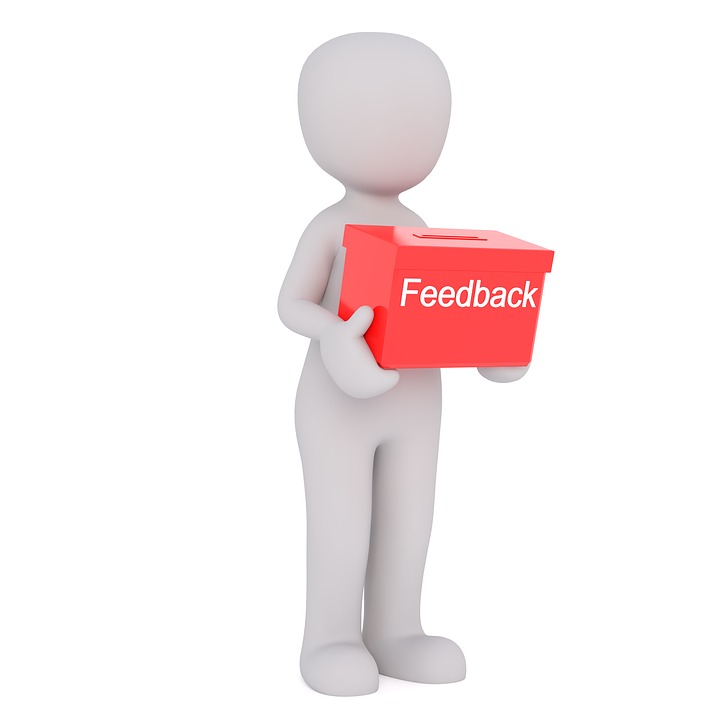 You welcome feedback from the community. Have you already implemented any features based on users' demand?
Our users are our best source of information. They tell us about their most valuable features, and also help us to learn about new features to develop. One new feature we are preparing to add is our new Tx table that allows users to classify, filter, label and add notes for transactions, giving them a new view into their crypto.
It seems you went away from social trading (compared to earlier plans). Are you planning on introducing it at some time?
We felt that we could be of more value to our users and the crypto and blockchain ecosystem by being steadfast in our resolve to produce intelligent solutions. Social trading was a great experience, but we believe that with Blox we can deliver far more added value and peace-of-mind.
How is Blox contributing to widespread adoption of cryptocurrencies?
We want to enable and empower people around the world with tools that are similar to traditional accounting tools. Part of our long term mission is to bridge traditional businesses into the world of crypto with a platform they can trust. Blox believes it's important to show the world there are innovative companies delivering on the promise to build excellent, real-word-ready crypto and blockchain products.
What's next?
Our efforts are focused on owning a piece of the US market and continuing to empower more finance and accounting teams with the tools they need. We will also be forging relationships with strategic partners to improve our integrations with general ledger companies and specialized crypto accounting firms.
We are also continuing to research and develop smarter and more innovative features for all of our users. We are adding more granular classification and portfolio control over user accounts and portfolios.
Comments